Flavour profile: A chocolatey aroma. Flavour notes of mandarine, milk chocolate and walnuts. The coffee is creamy in the mouthfeel with light to medium weight.

Colour: Creamy orange
Category: Comfortable
Producer: Rafael and Carmen da Silva Hoff with family
Farm: La Fany
Varietal: Orange Bourbon
Process: Natural
Location: Ahuachapán, Santa Ana
Elevation: 1600 meters above sea level
Roast: Light to medium to present the natural characteristics of the coffee.  
Price transparency: The FOB price paid for this coffee was 4,5 US$/Ib.
Finca La Fany is a family inheritance for the Da Silva Family and dates back to the early 1900s. It was first established by Fabio Morán and then passed on through the generations from father to son. The beautiful farm is located on top of the Apaneca-Illamatepec Mountain Range, at 1,500 masl,  2 miles from the city of Apaneca. It received its name because of one of Rafael's ancestors called Fany.
In the early 1990's, Raphael and Carmen had the opportunity to buy this great family heirloom from one of his aunts, and of course they bought it.    
Originally, the farm was 100% Bourbon but they have been experimenting with new varieties but in a small scale, still today the number one variety is Bourbon.

They are very much  committed to this farm as being the fifth generation in the family to have control over this land. Carmen told me that one of her proudest moments was in 2005 when La Fany Red Bourbon achieved the 4th place in the COE. 

It's a farm that both me and Steve have spent a lot of time on and Steve has been buying this coffee since 2003 (yes he is that old) 

Since 2017, 13,000 new Pacamara trees were planted along with 40,000 new seedlings, composed of Red Bourbon, Orange Bourbon, Pacamara, Geisha, Yellow Icatu, and Yellow Caturra. 
We are now starting to see the fruits of these labours come through with exciting varietals and processing as the new generation (Rafael and Carmens sons) begin to get more involved in the farms. 
The future is bright for La Fany!

About us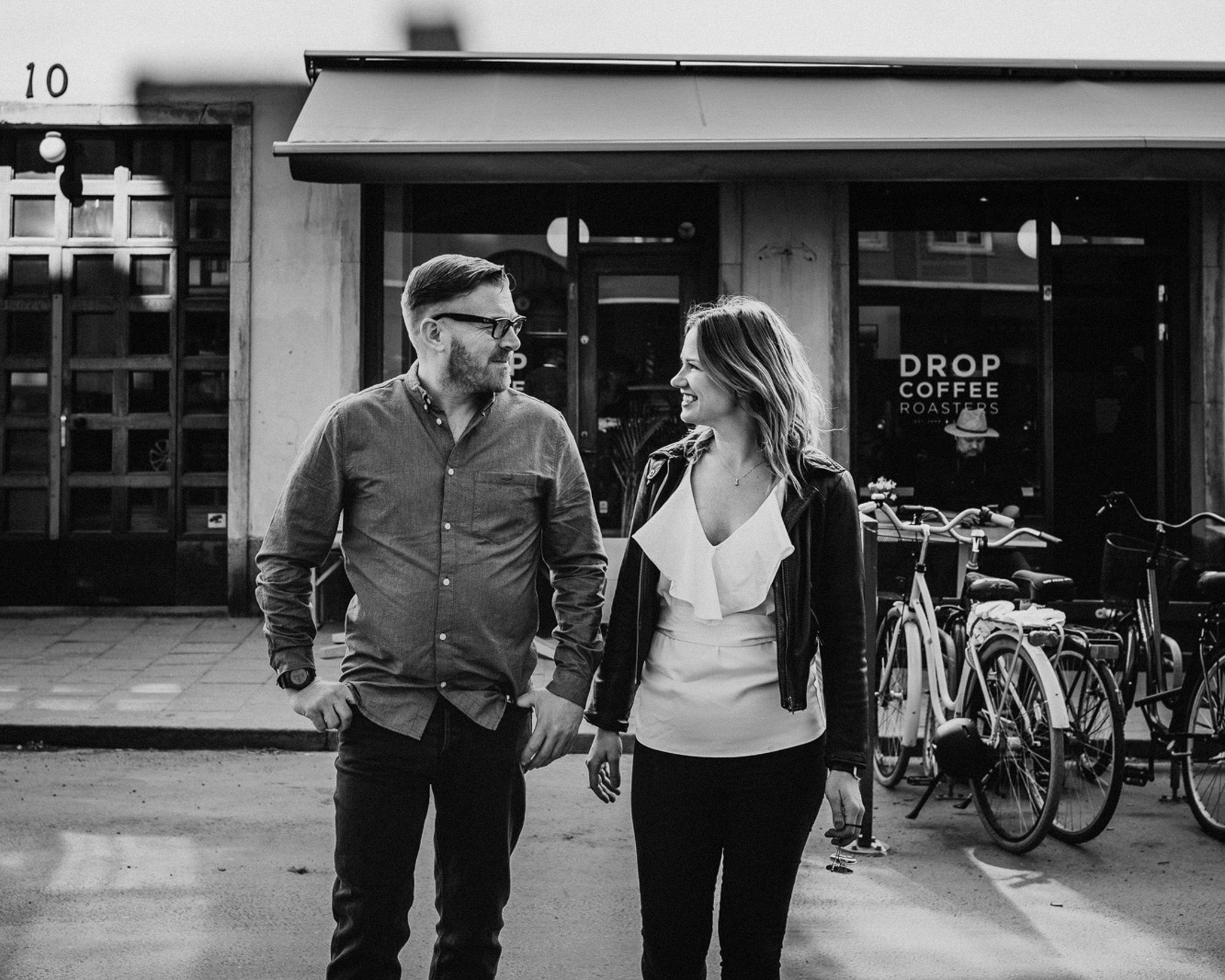 Find out more
Our roastery is located in Rosersbergs Industrial Area, a five-minute drive from Rosersberg train station. We have been roasting all our coffee on our turquoise 25 kilos Diedrich, since 2013.