Café
Welcome to Drop Coffee's Cafe at Mariatorget at Södermalm in Stockholm
Address: Wollmar Yxkullsgatan 10, 118 50 Stockholm (Metro: Mariatorget) 


Monday to Friday: 8:00 - 18.00
Saturday and Sunday: 10.00 - 17.00
Come to our café for some refreshing drinks, our brew on-demand menu, fika, lunch or to buy the full selection of freshly roasted beans from our roastery, sustainably sourced and roasted by us. 
Coffee is our passion and our skill. We visit all of the producers we buy from, roast it for sweetness and brightness (only light to medium roast), and at the café, we have the full selection to offer to you. We are working with coffee after season it is harvested, some lots are small and will run out faster while some last for longer, therefor it is always something new on the shelf and on the brew-menu. 

Besides filter coffee (hot and cold), espresso-based drinks, 
you can buy coffee brewing equipment and coffee beans for home. If you do not yet have a grinder, we can grind it freshly for you.  
Every Monday to Friday we serve our homemade soups, and we are also focusing on tasty fika, drinks, and sandwiches and buying products from people who share our vision about the hand-craft and products that do good to the earth and the human.
At the café we are prodly working with 
Svedjan Bageri on organic bread and pastries with flour (kulturspannmål) from Warbo Kvarn
Sidekick
on our nitro Cold brew on Organic Hunkute roasted by us
Kombucheriet
on our Cascara (Coffee Cherry) kombucha from Bolivia 
Hans Ness
on organic and homemade Nectar after season
Stockholm Brewing Co
on 3.5% organic beers
 Welcome on coffee, fika or just pop in to buy some coffee or brewing equipment! 
About us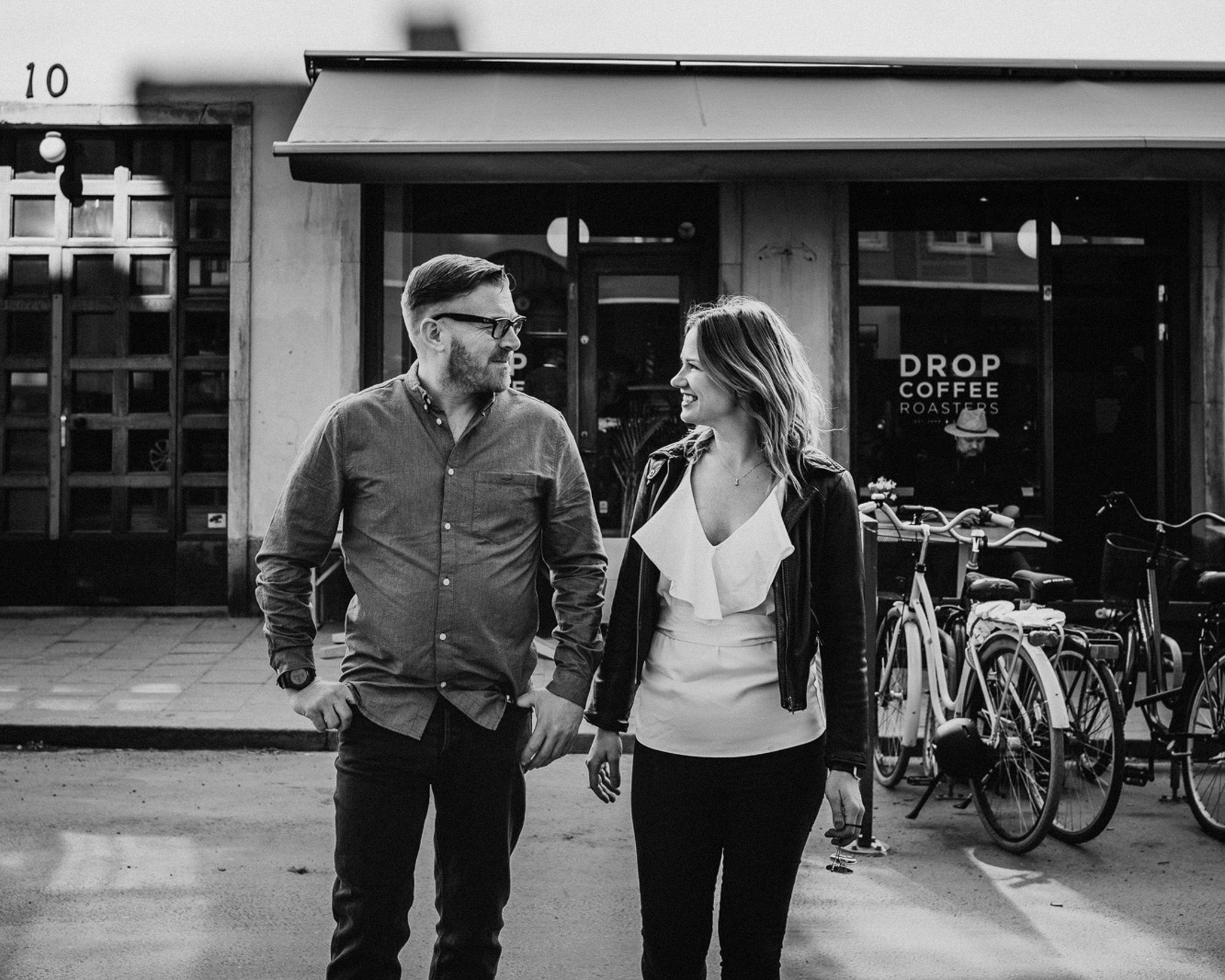 Find out more
Our roastery is located in Rosersbergs Industrial Area, a five-minute drive from Rosersberg train station. We have been roasting all our coffee on our turquoise 25 kilos Diedrich, since 2013.