Mierisch Family - Cerro Azul
Location: Rio Bonito community, Comayagua Department, Honduras
Farm Size: 75 hectares
Mill: Santa Lucia
Elevation: 1400 - 1650 meters above sea level
Varietals: Java, Red Catuaí
Bought since: 2020
When coffee is good in Honduras it is extraordinarily good, with such high and clear acidity. The Mierisch family is the leading role in speciality coffee in Nicaragua, where they have been in the finals in Cup of Excellence many times and are well established. As they decided to take on a farm in Honduras as well, they took their whole team over to build up good structure and routines in order to be able to ensure they will deliver the same quality. Doing so they are paying double salaries to motivate the workers to go, one salary for the family who is left home and one salary for the worker in Honduras. 
There are many factors that are at play when we decide where to buy our coffee. The coffee always needs to cup over 86 points according to us, but also the producers need to actively work with sustainability. This involves environmental, economical and social factors and is different from country to country, culture and farm. The Mierisch Family's mills and farms are a great example: filtering the water, controlling that it goes back to nature without causing any damage, day-care centres and schools for the worker's children, non-discrimination policy and documentation, family planning assistance, free healthcare, hydroelectric system from the surrounding water supplying the farms, free accommodation and three meals per day for all the workers. Coffee prices need to be higher to require these standards, sustainability is ongoing work and we are proud to work with these amazing people and their coffee. 
Besides good management, rich soil also contributes to a good taste profile. It has a lot of clay and is high in nitrogen and minerals.  That allows the producers to work with more organic guidelines such as using the nombere cultura, organic fertilizer from worms.
Cerro Azul is not suffering from either Roja or Bora, however, the farm is exposed to strong winds. The wind can give a decrees Poma (from Costa Rica) that makes the leaves fall which means there is a need to build more windbreakers. Due to the climate changing the farm is not as humid as it used to be a few years back. In the temperatures they are reaching now, they are worried about receiving the Oja de Gallo defect. 
At the mill, they have a water reservoir and after processing the water is filtered and measured to ensure it goes back to nature without causing any harm. 
About us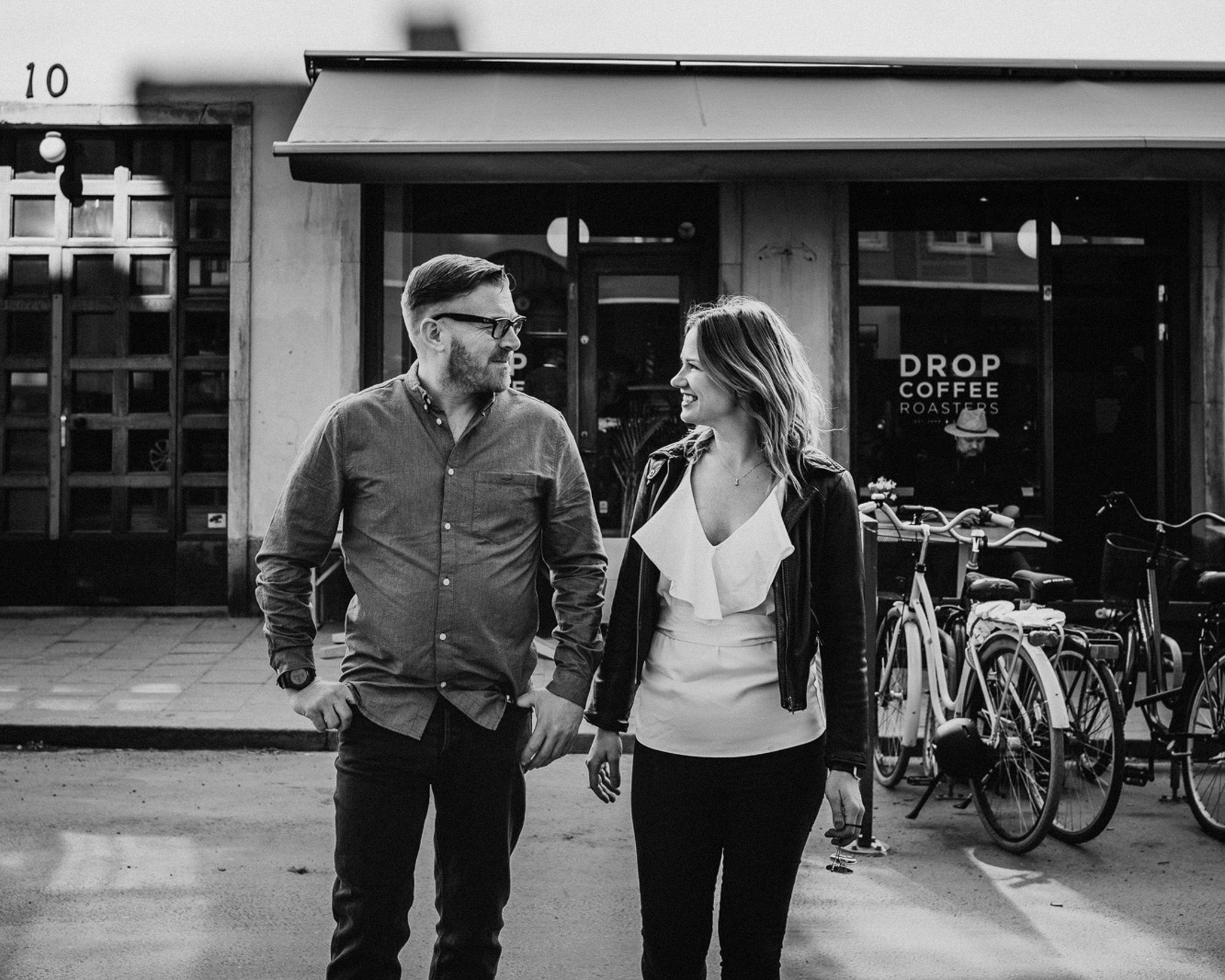 Find out more
Our roastery is located in Rosersbergs Industrial Area, a five-minute drive from Rosersberg train station. We have been roasting all our coffee on our turquoise 25 kilos Diedrich, since 2013.