Collection:

Welcome to Drop Coffee Roasters
Welcome to Drop Coffee Roasters! We are a coffee roastery based in Stockholm, Sweden, since 2009. We put all of our passion into a great cup of coffee that  does well for the whole supply chain, nature, and our earth. We are only focusing on high-end speciality coffee, and putting all of our skills and love into creating a coffee we love, with heaps of sweetness and vibrancy, and without ashy and burnt flavours.  
At Drop Coffee, we are dedicated to really tasty and are actively working with sustainability through the production line. As a part of our green coffee buying, we are visiting all producers we buy coffee from as we believe in strong partnerships and transparency. Our roastery is organic certified and we are members of Ecovadis, a holistic sustainability ratings service of companies. 
We are roasting the coffee carefully with all focus on the unique sweetness and vibrancy of each coffee, always striving for clarity and no ashy flavours in the cup.  
Joanna Alm, managing director of Drop Coffee, is three times Swedish Coffee Roasting Champion who has placed second in the world and has also written the book Manifest För Bättre Kaffe. 
We are shipping out coffee straight from our roastery every day, within Sweden as well as worldwide. To subscribe to our monthly subscription or click home the coffees you wish to buy down below. 
Contact for web-orders or wholesale inquiries: info@dropcoffee.se   
About us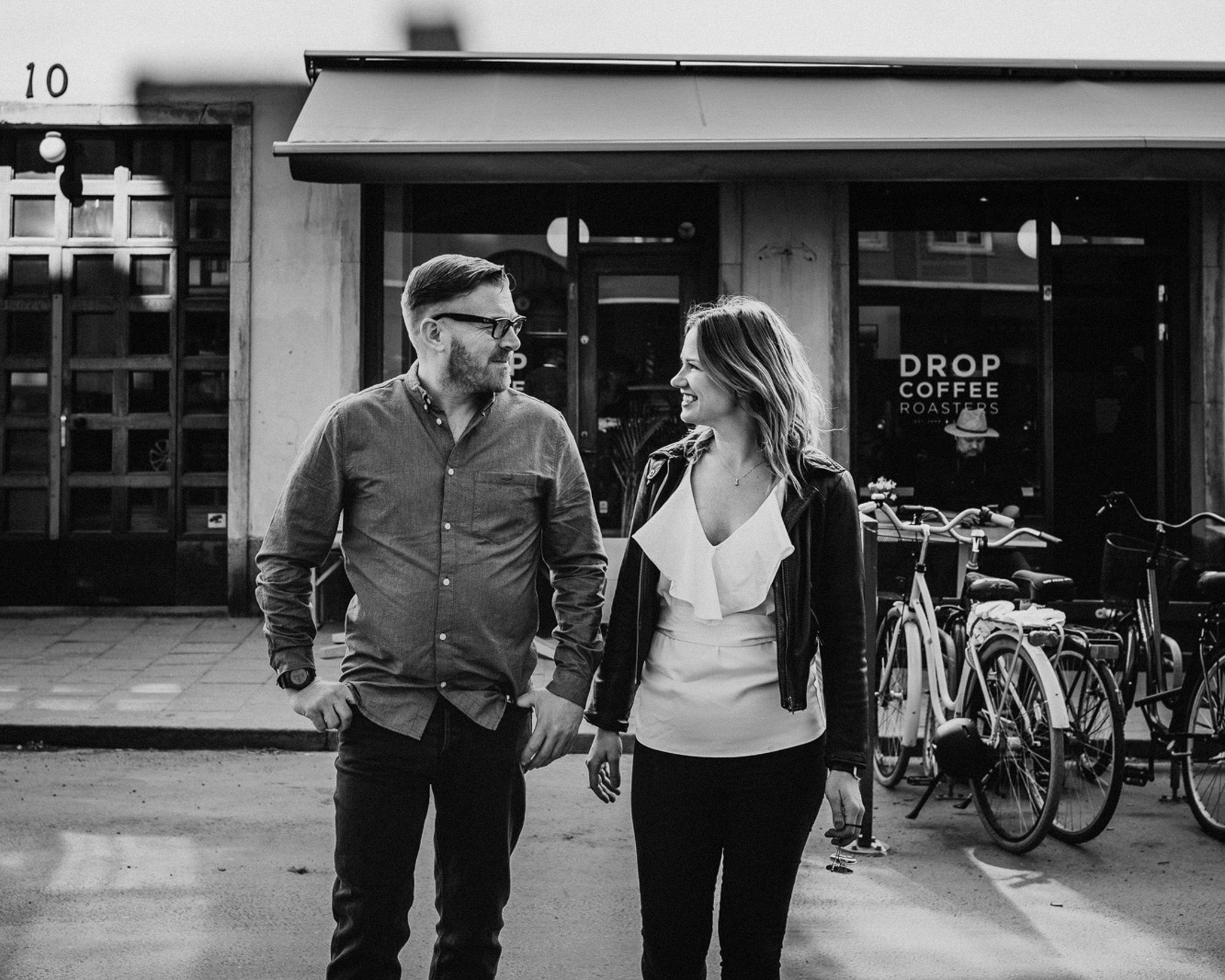 Find out more
Our roastery is located in Rosersbergs Industrial Area, a five-minute drive from Rosersberg train station. We have been roasting all our coffee on our turquoise 25 kilos Diedrich, since 2013.