We're thrilled to release the news that we're now having worldwide shipping on our subscriptions!  This means that we now ship all products to all countries; subscriptions, single orders of coffee, merchandise and brew equipment. 
The monthly coffee subscription is going out the first Friday of the month where you very month will receive a new coffee, you can chose between half a year or a year.  At your first shipment of your subscription you'll receive a coffee tasting book you can log your coffees in. 
We also have the Swedish agency for Kalita and also our own aprons, coffee magazines etc. Most important, you of course find all of our available coffees online at the web at any time.
If you have some questions regarding shipments don't hesitate to contact us at info@dropcoffee.se . We're very excited to offer you to buy our boxes all over the world!

About us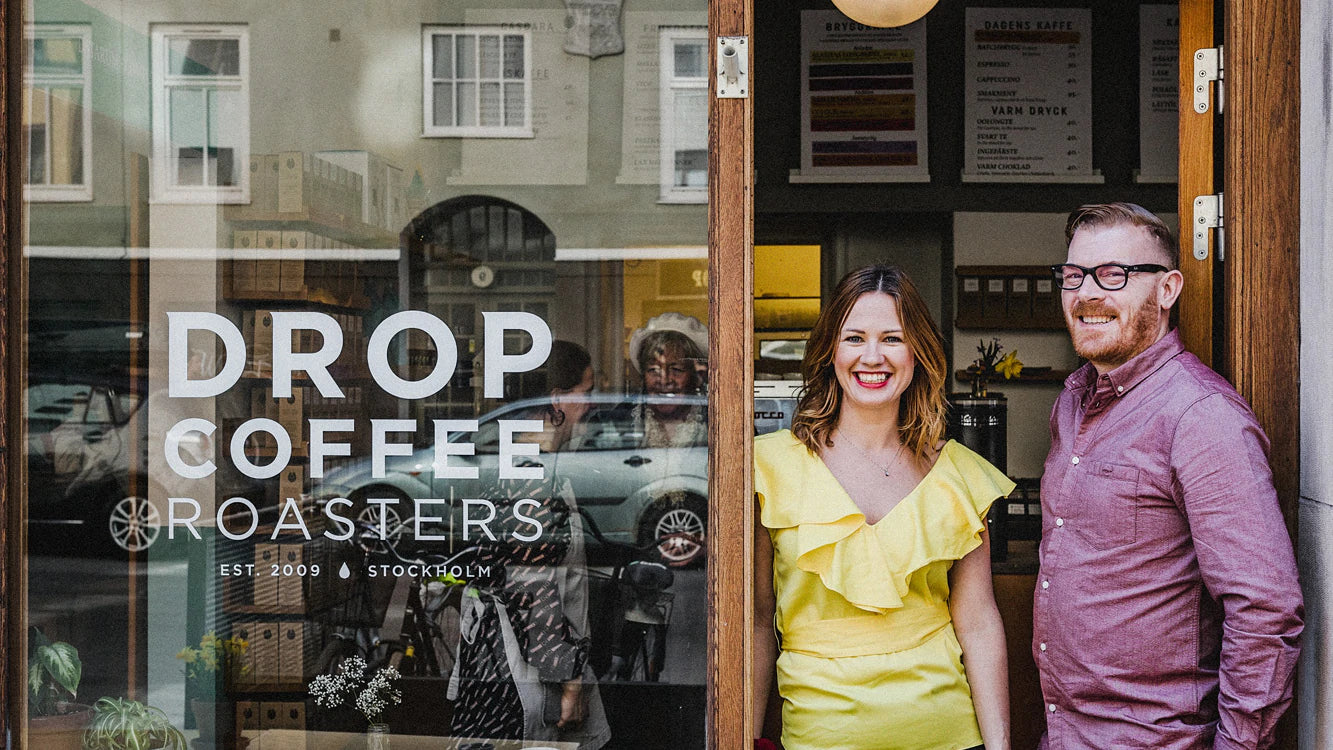 Find out more
Our roastery is located in Rosersbergs Industrial Area, a five-minute drive from Rosersberg train station. We have been roasting all our coffee on our turquoise 25 kilos Diedrich, since 2013.