Here is the 2019 transparency report in full. This is mainly for producers being able to see how we are buying and for you as our customers to get an insight. The end goal is not for every customer to understand the data, but to spark conversations about why we need to pay more for coffee. This is the same reason why every single package that gone out of our roastery since August 2019 has the FOB price published on the label. 
The current market price for coffee is less than the production cost, an equation that doesn't add up for the producers. You can read more about it in our previous blog post. The market price is currently under 1.2USD per pound in FOB and been pending around the pound for far too long. Today's price is dangerously challenging for coffee producers on how to make good coffee. At Drop Coffee, we truly don't want to see a coffee world where it takes a fortune to set up a coffee production to produce coffee cheaper with machines. The coffee world you seeing today rarely has steady working conditions or insurances or a steady wealthy income through coffee. Whilst the partners we are working with are all working towards a more beneficial supply chain. 
We would like to add a disclaimer that it would in some cases had been more relevant to talk about farm gate price but to use the same measurement to be able to compare our prices to the marketplace, we are presenting the FOB prices in this report. 
The economy is one of the three factors of sustainability, the other two pillars, according to the sustainability theory, are environmental and social. For this reason, we are visiting all of the farms we are buying from since 2015. While visiting the producer we are also filling in our sustainability report that we have written up with a lawyer in sustainability. And transparency is an essential tool for progress.
About us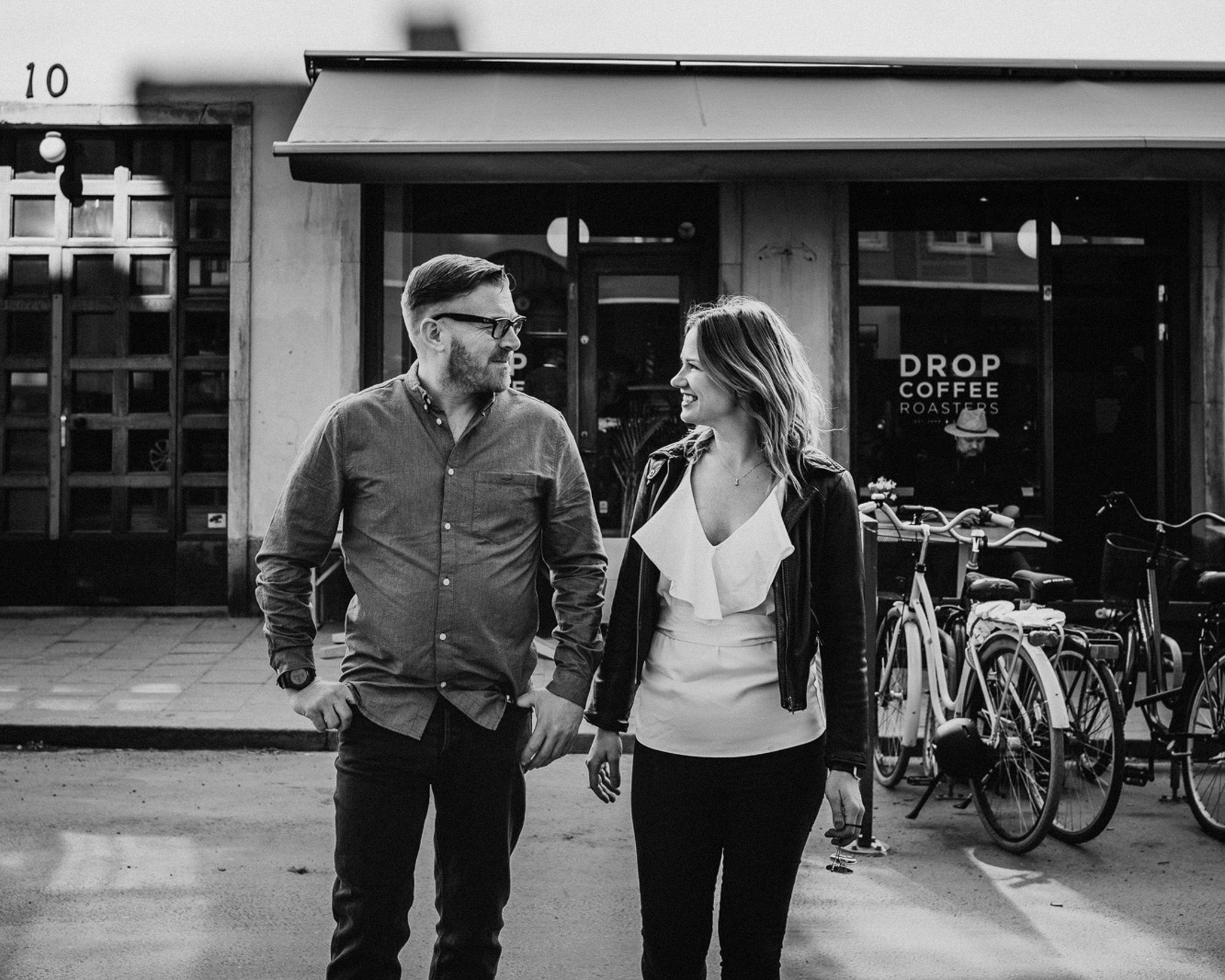 Find out more
Our roastery is located in Rosersbergs Industrial Area, a five-minute drive from Rosersberg train station. We have been roasting all our coffee on our turquoise 25 kilos Diedrich, since 2013.