Charity dinner, Mathias Dahlgren, 19th of December 2016

In Christmas time we're being reminded about the importance of giving to the people who need it. 

Therefor we would like to invite you to a charity dinner where the three of us; Joanna Alm from Drop Coffee, Johan Andersson from Mathias Dahlgren and Niklas Jakobson from WINETRADE, together with a chef are offering the best we now of food wine and coffee. The dinner will be held at Mathias Dahlgren on the 19th of December at 18:30. 

Every single penny that we raise on the night will go to the coffee producer Luis Roudrigeues and his farm Finca Nejapa in El Salvador. The area is suffering badly from the coffee decease Roja and Louis is fighting to keep producing coffee in the most organic way, which costs a lot of money and time. Meanwhile Luis's wife is suffering from cancer which is a tough challenge for the family. 

In the context of this hardship, we would like to help Luis with some of his aspirations. One of which is making sure the locals are getting access to clean water and the other is the installation of solar panels for his coffee farm. With your help we can make a huge difference to his life and the life of others. Please be kind enough to help us.
For only 3000 SEK you're not just helping Luis and the locals in the area, but will also receive an incredibly good dinner. The 22nd of December Mathias Dahlgren will be closing down to open a new and exciting restaurant. For us this is a dignified finish to an era. Mathias Dahlgren is sponsoring with location, raw products and chef, WINETRADE with wine and Drop Coffee with coffee from Luis farm. 
In January Drop Coffee will travel over to Luis and his family to deliver the gift from everyone who participated at the dinner. 
Best regards, 
Joanna Alm and Drop Coffee
Johan Andersson and Mathias Dahlgren
Niklas Jakobson and WINETRADE
About us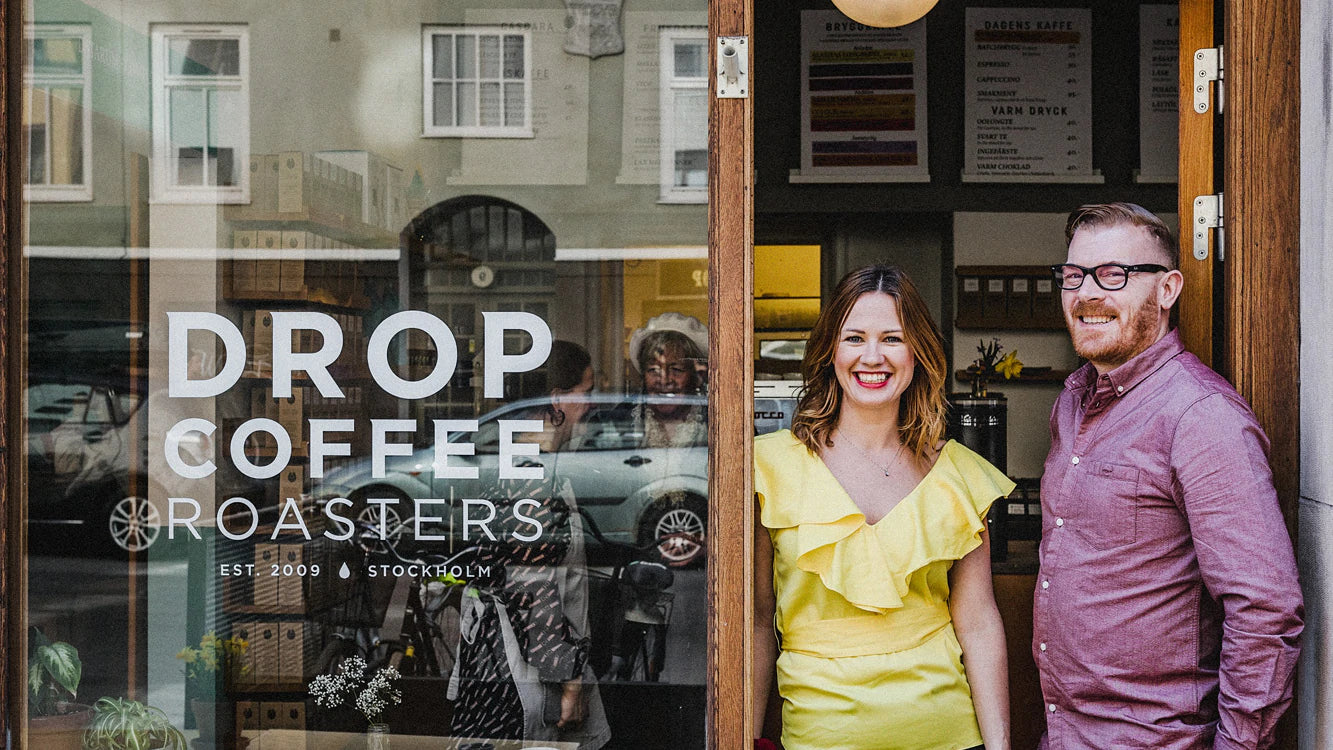 Find out more
Our roastery is located in Rosersbergs Industrial Area, a five-minute drive from Rosersberg train station. We have been roasting all our coffee on our turquoise 25 kilos Diedrich, since 2013.