Exciting times here for us at Drop Coffee!
Besides sending over Nico, Oskar, Joanna and Alexander over to Melbourne for the World Barista Championship, we are also really proud to present you our brand new website!
After 4 years of hard work, we decided it's time for a bit of change in design, packaging and looks.
But don't worry, this won't affect the taste of our coffee!
A few months ago we moved our roastery to Midsommarkransen and became the proud owners of our new roaster! Besides the roastery we are still serving our own roasted coffee every day at Södermalm in Stockholm.
If you want to visit our cafe at Mariatorget, please see our menu and map to find us.
If you want to buy our coffee privately, pay a visit to our webshop. To buy our coffee for your company, café or restaurant, just drop us a line!
Our doors are open:
Roastery:
The roastery is open for tastings and courses seven days a week by appointment. Contact us at via email or book a course here.
Mariatorget:
Mon - Fri: 07:30 - 19:00
Sat - Sun: 10:00 - 17:00
Welcome!
About us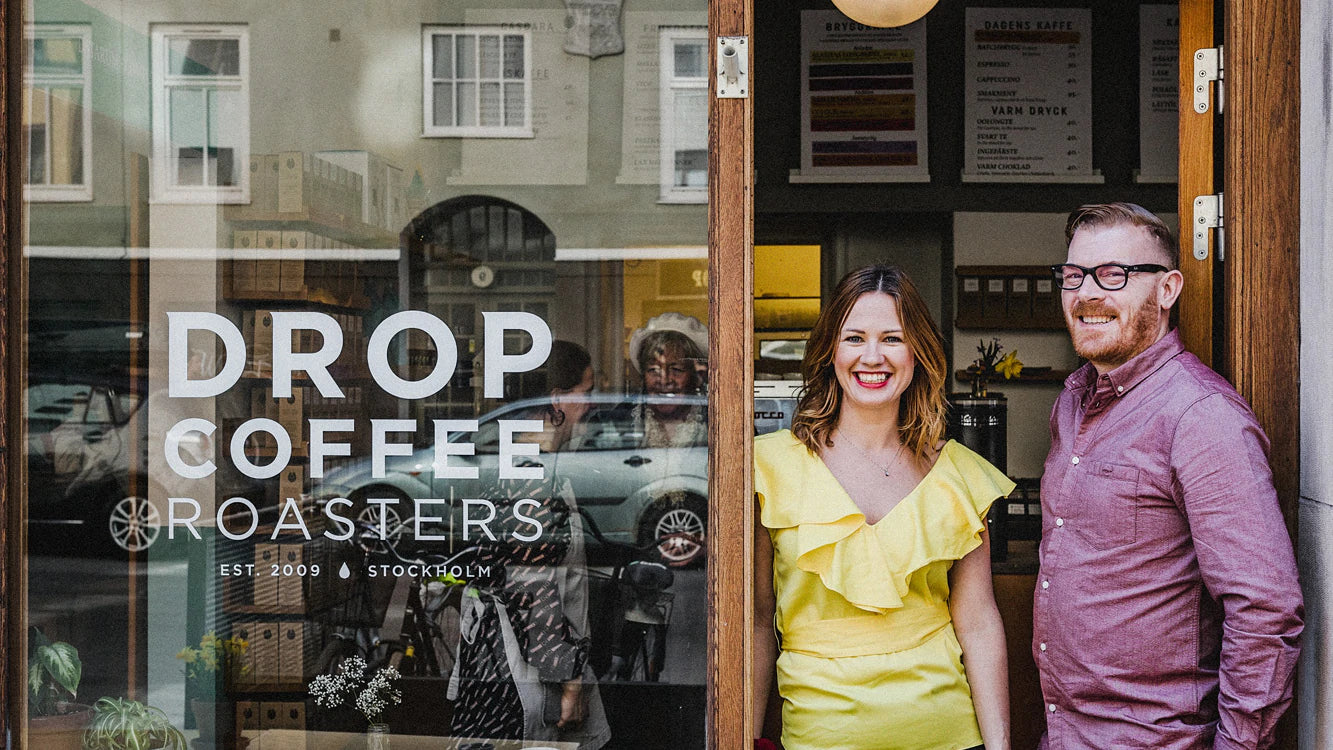 Find out more
Our roastery is located in Rosersbergs Industrial Area, a five-minute drive from Rosersberg train station. We have been roasting all our coffee on our turquoise 25 kilos Diedrich, since 2013.