Christmas Coffee 2015: Vincent Paye, Bolivia
"I went on my first origin to Bolivia this August together with my new business partner Stephen who's been working there for a long time. I've always wanted to work with Bolivian coffee for the taste profile of the coffee, visiting the country and the producer had quickly made this one of my top most important origins to work with." 
Joanna Alm, Head roaster 
In the small town of Copacabana in the Caranavi region Vincent Paye and his family is doing a very precise job at their farm. In Bolivia in general, and Caranavi in particular, the coffee production has been heavy reduced, both due to leaf rust and lack of support from the government. Many of the farms have been abandoned and farmers are seeing bigger profit in growing the cocaine plant. Vincent Paye is doing the exact opposite. Together with the exporters Daniella and Pedro Rodriguez he's been working with Stephen for many years. To quote his young teenage daughter "This can be the future, increasing quality and taking care of the agriculture, hence more money and a better local environment.".
FACTS
Producer: Vincent Paye
Location: Copacabana in the Caranavi region
Varietal: Caturra
Process station: Agria Café, belonging to the exporters Daniella and Pedro Rodriguez 
Harvest: May to September 2015, peaking in June and Jul
Elevation:  1300-1600 meters above sea level 
Processing: Full-washed, mechanically and manually dried 
Our current espresso recipe: 18g / 29 sec / 36 g (a TDS about 9.5% which gives an extraction around 19%).  
Flavour description: Mature and sweet cup with notes of pomerans, peaches and almonds.
-
"Jag gjorde min första resa till Bolivia i augusti i år, detta tillsammans med min nya delägare  i Drop Coffee, Stephen Leighton. Jag har alltid önskat att jobba med  Bolivia utifrån den smaksprofilen som kaffet har men det är en hög efterfrågan på en liten produktion. Efter att besökt Bolivia har detta kom att bli ett av mina viktigaste ursprungsländer. Bolivia är ett av de fattigaste länderna i sydamerika och har en historik där många livnär sig på jordbruk. De senaste åren har landet drabbats hårt av kaffeplantsjukdomen Roja, samtidigt som flera bönder odlar kokainplantan efter att detta legaliserades och en pågående urbanisering. Detta har lett till att exporten av kaffe minskat drastiskt, för tio år sedan exporterade Bolivia 120 000 säckar mot 30 000 säckar år 2014." Joanna Alm, Huvudrostare  
I den lilla staden Copacabana i Caranavi regionen driver Vincent Paye och hans familj deras drygt 10 hektar välskötta gård. Vincent har i flera år jobbat med exportörerna Daniella och Pedro Rodriguez som utbildat familjen i kunskap om kaffeplantsjukdomen Roja och hur de kan få en godare produkt. Familjen har en stor stolthet i deras produktion och ser att detta kan ger bra betalt nu såväl som i framtiden om de fortsätter ta hand om sina plantor. Familjen levererar kaffebären samma dag som bären plockas till processtationen som drivs av Daniella och Pedro. Familjen odlar många nya plantor och underarter som de provar fram för att hitta vad som passar bäst i produktion och vad som är allra godast på deras gård. 
FAKTA
Bonde: Vincent Paye
Område: Copacabana i Caranavi regionen
Underart: Caturra
Processtation: Agria Café som drivs av exportörerna Daniella och Pedro Rodriguez
Skörd: Maj till september 2015, mest intensiv under juli
Altitud:  1300-1600 meter över havet
Process: Tvättat och mekaniskt samt manuellt torkat på upphöjda bäddar
Vårt nuvarande espresso recept: 18gr / 29 sek/ 36 gr (TDS ca 9.5%, extraktion omkring 19%).  
Smakbeskrivning: Mogen och söt kopp, krämig med smak av pomerans, mandel och persika.
About us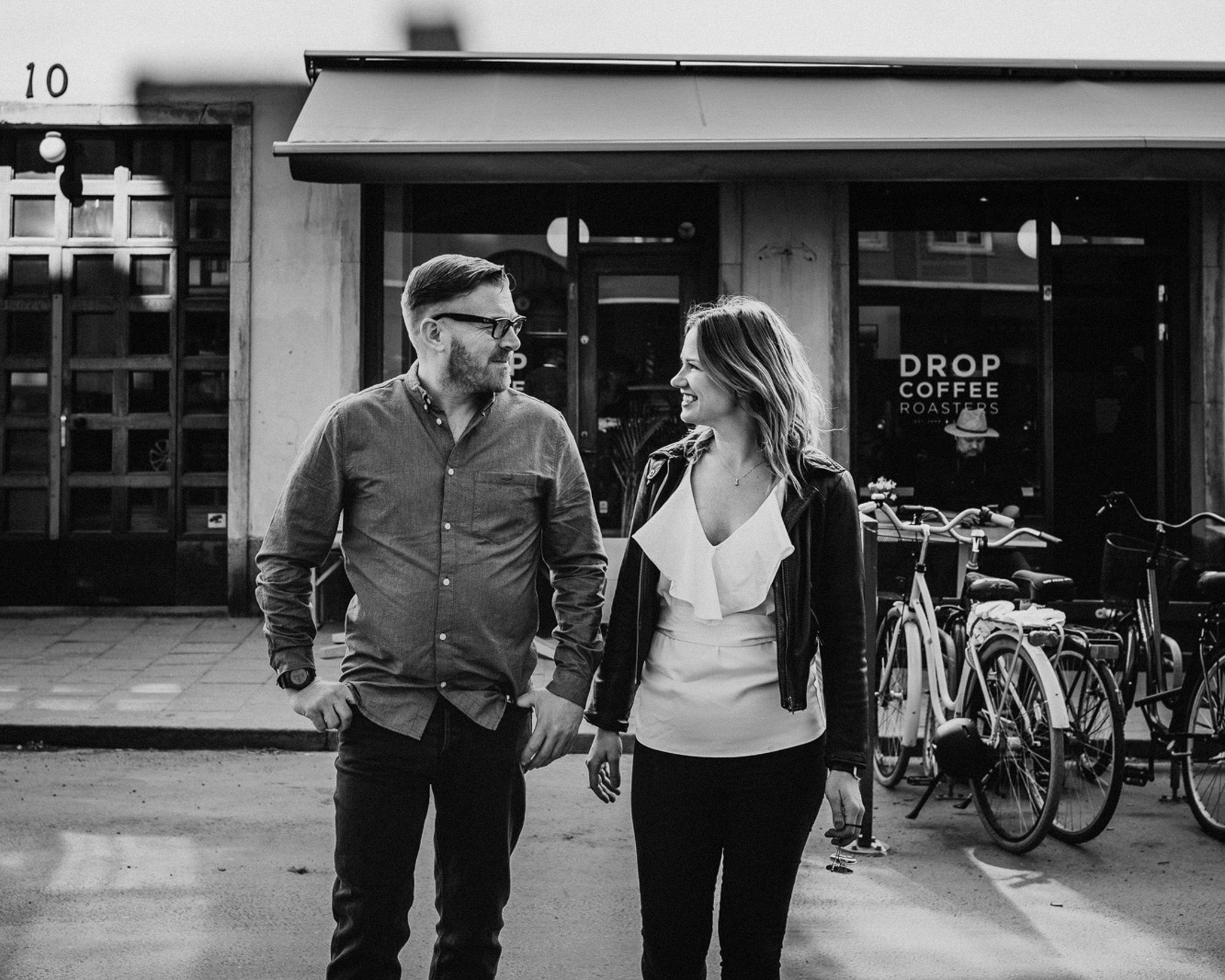 Find out more
Our roastery is located in Rosersbergs Industrial Area, a five-minute drive from Rosersberg train station. We have been roasting all our coffee on our turquoise 25 kilos Diedrich, since 2013.