New coffee from Edmund Alvera, Huila, Colombia
The acidity driven taste profile in coffee from Huila is something special, it even has the potential to make your gums contract. The Edmundo Alvera coffee, however, stood out on the Huila cupping table this year with it's very Kenyan black currant like character, all while maintaining the body and com- plexity that is significant for a Huila coffee. Together, these characters of the coffee give us the pleasu- re of enjoying a brilliant yet elegant final cup. /Joanna Alm, Head Roaster 
Edmundo Alvear has an eight-hectare farm that he is running together with his wife Marina Munoz and their family. In total, they have 12 000 trees of Caturra and 15 000 of Colombia grown on an altitude of 1800 masl which pushes the acidity and complexity in the cup a bit extra.
FACTS
Producer: Edmund Alvera Toro 
Farm: Brisas
Region: La Esperanza, Huila, Pitalito in Colombia
Varietal: Caturra and Colombia F6
Elevation: 1800 m.a.s.l.
Processing: Fermented 20 hours, washed 
Harvest: May 2015
Espresso: 1:2, 19 % (18g / 30 sek / 36 g)
About us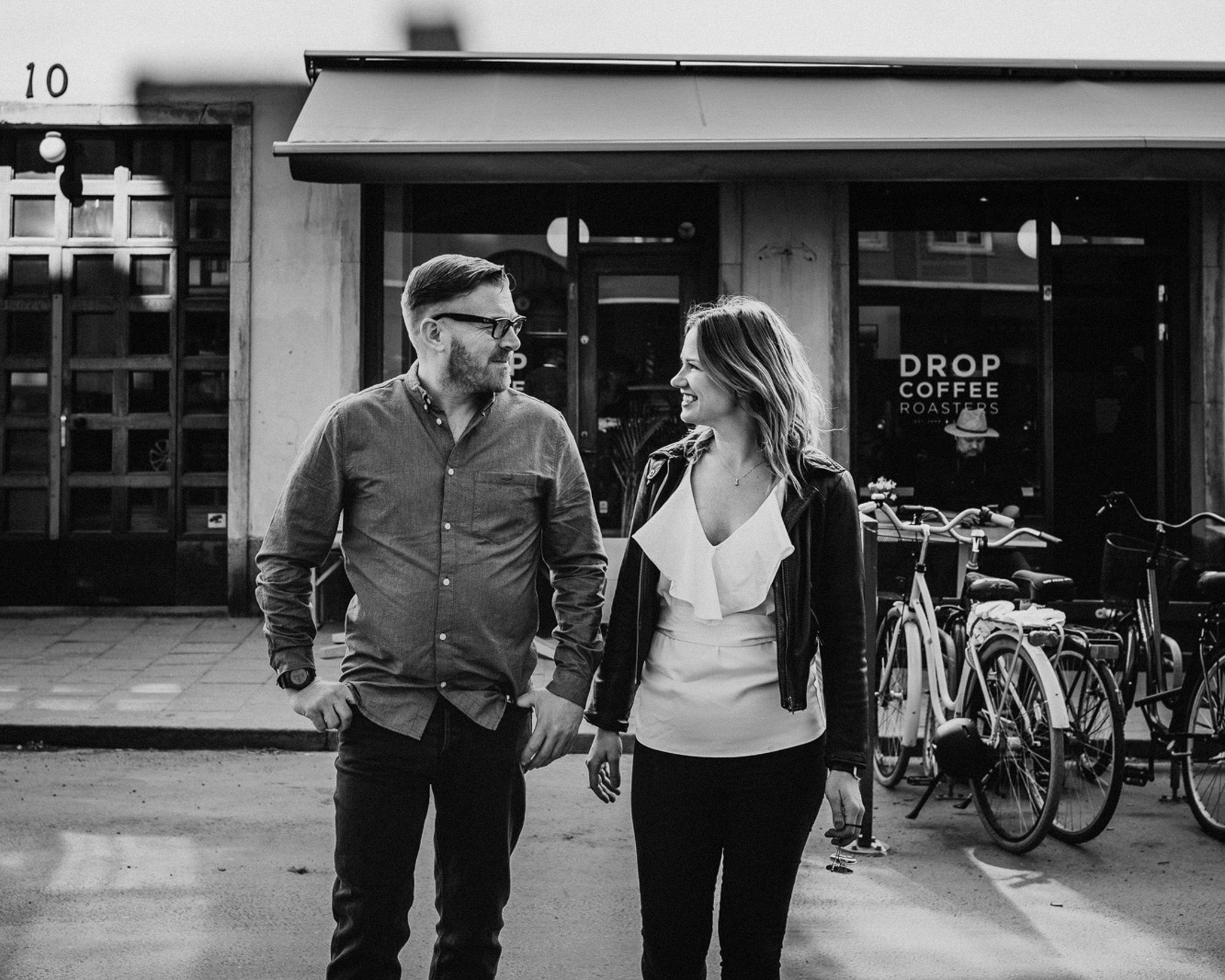 Find out more
Our roastery is located in Rosersbergs Industrial Area, a five-minute drive from Rosersberg train station. We have been roasting all our coffee on our turquoise 25 kilos Diedrich, since 2013.