La Ilusion, Santa Ana, El Salvador
För andra året på rad köper vi kaffe från tvättstationen Las Cruces, denna gån från Jose Antonio Salaverrias gård La Illusion. Kaffegården och tvättatsationen La Ilusion hittar vi i Apaneca Ilamatepec i regionen i Santa Ana. Liksom mångla producenter i regionen är José Antonio kvalitetsinriktad och jobbar efter de senaste rönen inom odling av kaffe. Santa Anas vulkaniska jordmån, de varma väderförhållanden, underarterna Bourbon och Pacas och altituden är alla orkestrerade till något av en perfektion i koppen vi får ut ur kaffebönorna från La Ilusion; ett moget och saftigt kaffe med stor bärig karaktärGenom att använda nya, innovativa sätt att processa sitt kaffe sätter Jose Antonio Salaverrias sin prägel på kaffet han tillverkar. Bären är handplockade av välutbildade bärplockare som fokuserar på att plocka de mogna bären. Under eftermiddagen transporteras bären till tvättstationen Las Cruces som ägs av familjen Salaverrias där de processas. Här använder Salaverrias en toppmodern Jotagallo eco-pulper som tar bort skalet, fruktköttet och det mesta av fruktköttet från bönorna. Kaffet blötläggs därefter över natten med lite fruktkött kvar på bönorna och slutligen tvättas kaffet, denna processen kallas soaked och har visat sig ge kaffet ett längre celliv samt en mer mogen karaktär. Kaffet soltorkas på keramiska plattor, under tidig eftermiddag samt över natten samlas kaffet ihop och täcks med över ett plastskydd för att skydda mot för stark solljus samt kyla.
Tillsammans med sina två söner skapar Jose Antonio Salaverria en elegant kopp i vilken hans kunskap och innovation tänkande lyser igenom.
Gård: La Ilusion
Producent: Jose Antonio Salaverria
Tvättstation: Las Cruces
Underarter: Bourbon, Pacamara
Region: Apaneca Ilamatepec, Santa Ana
Process: Blötlagt över natten innan kaffet tvättas
Torkning: Sol torkat på keramikplattor mellan 8-12 dagar. Under tidig eftermiddag och natt täcks bönorna med plastskydd.
Jordmån: Mineralrik volkanisk jordmån
Altitud: 1650 m.ö.h.
Koppningsanteckningar: Komplex smaksprofil, toner av röda druvor och plommon.
-
For the second year in a row we're being coffee from the wet mill Las Cruces, this time from the producer Jose Antonio Salaverria. Situated in the Apaneca Ilamatepec region of Santa Ana, known for its sweet and delicate coffees, we find the farm La Ilusion. The regions characteristic soil, weather conditions, varietals and altitude are all masterfully orchestrated to make the uniqueness that is the La Ilusion cup of coffee. 
Using new, innovative ways of processing the coffee is producer Jose Antonio Salaverrias trademark. The cherries are picked by well-educated pickers, selecting only the ripe cherries. In the afternoon the cherries are brought to the wet mill Las Cruces, owned by the Salaverrias family, to be processed. Here they use modern Jotagallo eco-pulpers with mechanical demucilager to remove the skin, pulp and most of the mucilage. The parchment is then soaked over-night and is then finally washed which gives the coffee a longer cell life and more mature character. The parchment is bright and clean with no residual mucilage. The coffee is sun dried on clay patio for 8-12 days and is piled up and covered in plastic during the hours with the strongest sunlight as well as during the night.
Together with his sons, Jose Antonio Salaverria creates an excellent cup in which his  knowledge and innovative really shine through in the production at La Ilusion and the careful processing at Las Cruces. 
Farm: La Ilusion
Producer: Jose Antonio Salaverria
Wet mill: Las Cruces
Varietals: Bourbon, Pacamara
Region: Apaneca Ilamatepec, Santa Ana
Process: Soaked over-night before wash
Drying: Sun dried on clay patio for 8-12 days. Piled up and covered with plastic during midday and night.
Soil: Volcanic soils, rich in minerals
Altitude: 1650 m.a.s.l.
Cupping notes: Mature taste profile, with notes of red grape and plum.
About us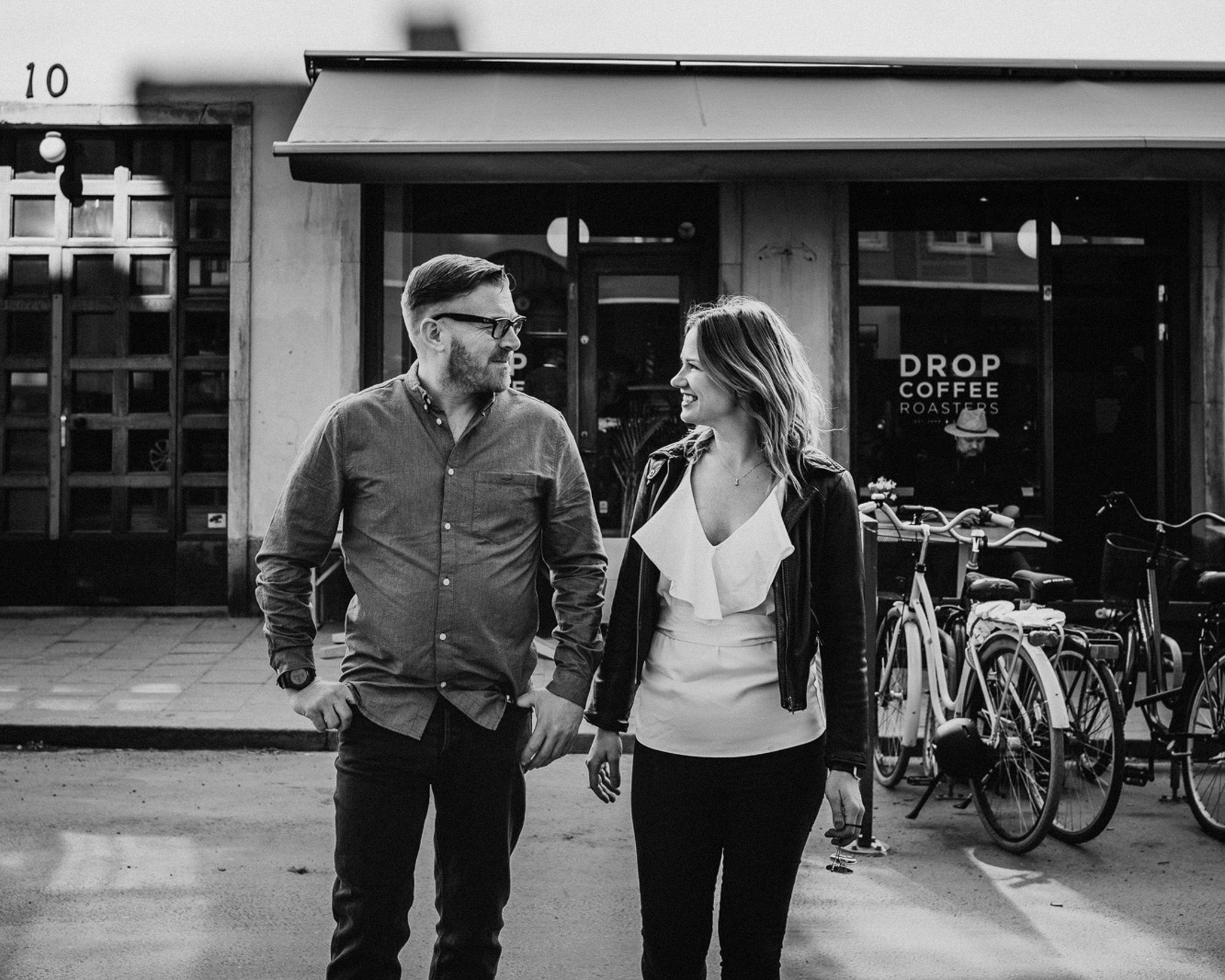 Find out more
Our roastery is located in Rosersbergs Industrial Area, a five-minute drive from Rosersberg train station. We have been roasting all our coffee on our turquoise 25 kilos Diedrich, since 2013.