Årets Kaffebar / Coffee Bar of the year - White Guide 2014
Vi har nått ett av våra högst satta mål. I veckan utnämnde sveriges gastronomiska vägledare White Guide vår servering på Wollmar Yxkullsgatan till Årets Kaffebar 2014. 
För att ha skapat ett möte mellan de senaste landvinningarna på specialkaffe- och baristafronten och en bredare publik – med hjälp av kunskap, pedagogik och glimten i ögat.
White Guide gör bedömningen att fler upptäcker den värld av smaker som specialkaffe erbjuder, och att vi varit en viktig del för att detta har hänt. Det gör oss otroligt stolta och glada.
Det finns ett närmast oändligt antal alternativ för den som bara vill ha en kopp kaffe. För den som inte vill veta var kaffet kommer ifrån, vad som påverkar smaken i form av terroir, hantering och hantverk - från kaffeträd till färdig kopp. 
Fråga nästa gång du handlar kaffe - om baristan kan berätta något mer om kaffet de serverar. Vi vågar påstå att svaret blir nej i de allra flesta fall. I den absoluta majoriteten av verksamheter med ordet kaffe, eller café i namnet eller på skylten så är ointresset för produkten nästan total. I andra finns intresset men sällan några incitament för att höja kvalitén. För kvalitet kostar och då måste vi alla vara beredda att betala. 
Det incitamentet måste i slutändan komma från den allt "bredare publiken". Därför gör nomineringen oss extra glada. 
Vi är tolv baristor i vår lilla bar som har som uppgift att smaka, diskutera och förbättra vår viktigaste produkt - kaffet. Det viktigaste är, och ska alltid vara, smaken. 
Tack till alla som stöttat, återkommit och krävt mer av oss sedan vi öppnade 2009. Nu ska vi bli ännu bättre. 
----
This week White Guide announced this years prices to the best cafés in Sweden. We got the title Best Coffee bar. That means that one of our highest set goals is reached. 
Our idea is simple - offer good coffee. In our bar this can only be done by well educated baristas that has as their job every day to taste, discuss, criticize and improve the most important part of the menu - the coffee.
For any guest that just wants a plain cup of coffee - the alternatives our hundreds, just in Stockholm. Every where you go you'll find businesses with the word café in their company name - that doesn't lift a finger to improve the coffee quality that day. In the end of the day the customers doesn't demand it.
We see this price as a beginning of a change - where, as White Guide puts it, a growing audience discovers the world of specialty coffee. We are proud to be a part of that movement. The idea is simple - it's all about the taste. 
Thank you for supporting us in this work. Now we need to learn, discover and get better again. 
About us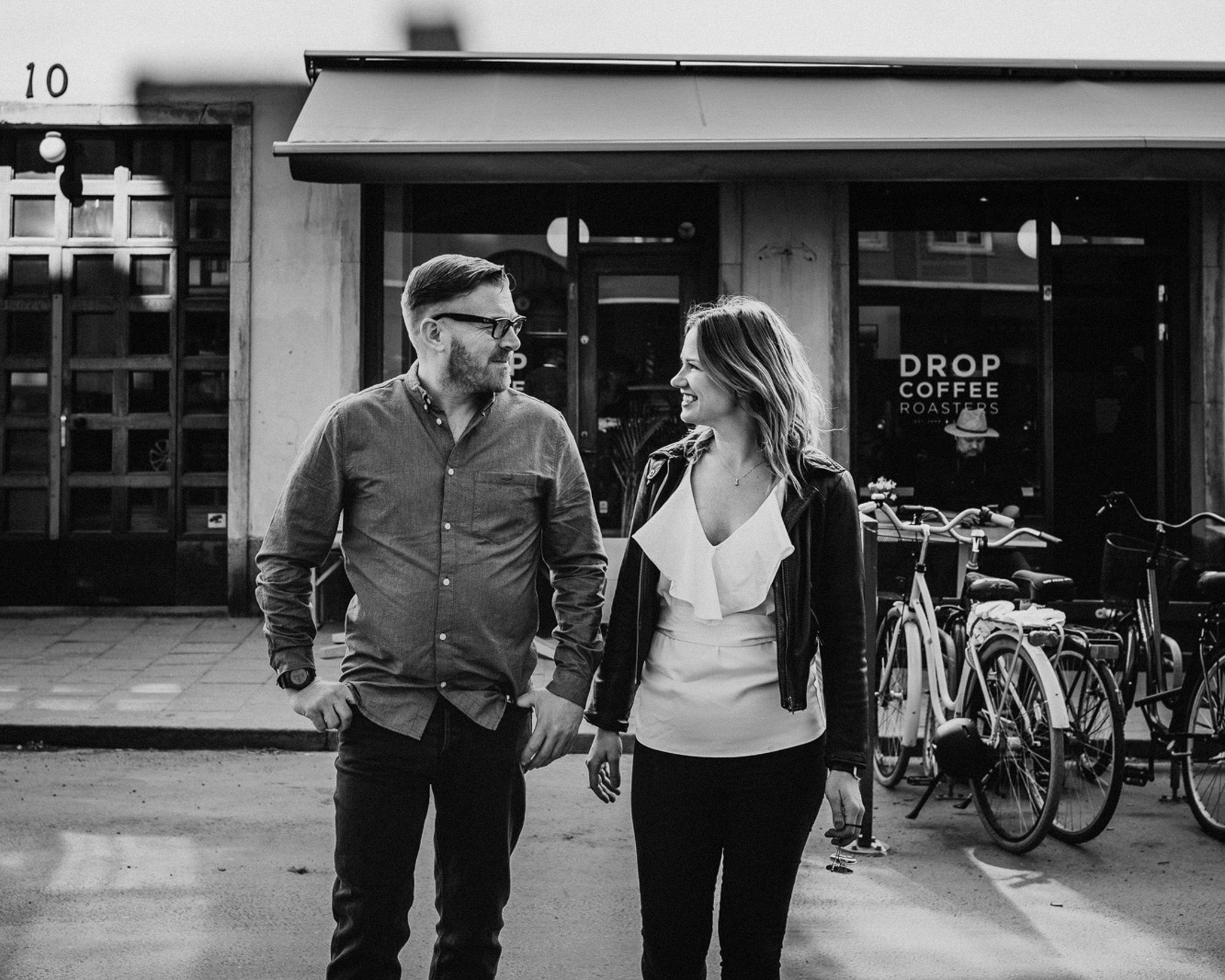 Find out more
Our roastery is located in Rosersbergs Industrial Area, a five-minute drive from Rosersberg train station. We have been roasting all our coffee on our turquoise 25 kilos Diedrich, since 2013.