Las Brumas is a very interesting coffee produced by an outstanding coffee producer. Cupping this coffee in Ernesto's lab you can truly see what knowledge he holds, from how he works with the farm, the processing, packing, roasting and cupping conditions. We're so happy to have so many of his coffees in this year!" /Joanna Alm
Ernesto Menéndez is a well known name in the coffee industry. His coffees have been winning competitions for many years now, from Alejandro Mendez winning the World Barista Championship in 2011 to Cup of Excellence in 2009 La Ilusion.
This year we have bought coffee from three of Ernesto's farms and this is the third and final to be released. Las Brumas is a relatively new farm that Ernesto has begun growing coffee on. Here he has planted several different varieties of trees including this lot which comes from SL 28, a variety which is typically found in Kenya and renowned for its high acidity and characteristic blackcurrant notes.
This is a part of Ernesto's exciting "Las Brumas Wild Coffee" project. The idea of this project is to create an environment similar to a natural forest, for coffee production in a thoughtful and biodynamic way as not to impact the environment.
This is a small lot so won't be around for long but we're really excited to share it with you.
FACTS
Producer: Ernesto Menéndez
Location: Apaneca-Ilamatepec Mountain Range, Santa Ana 
Varietal: SL28
Picking period: April 2016
Processing: Fully washed
Flavour description: A sweet and mature cup with notes of maraschino cherry and blackcurrant.
About us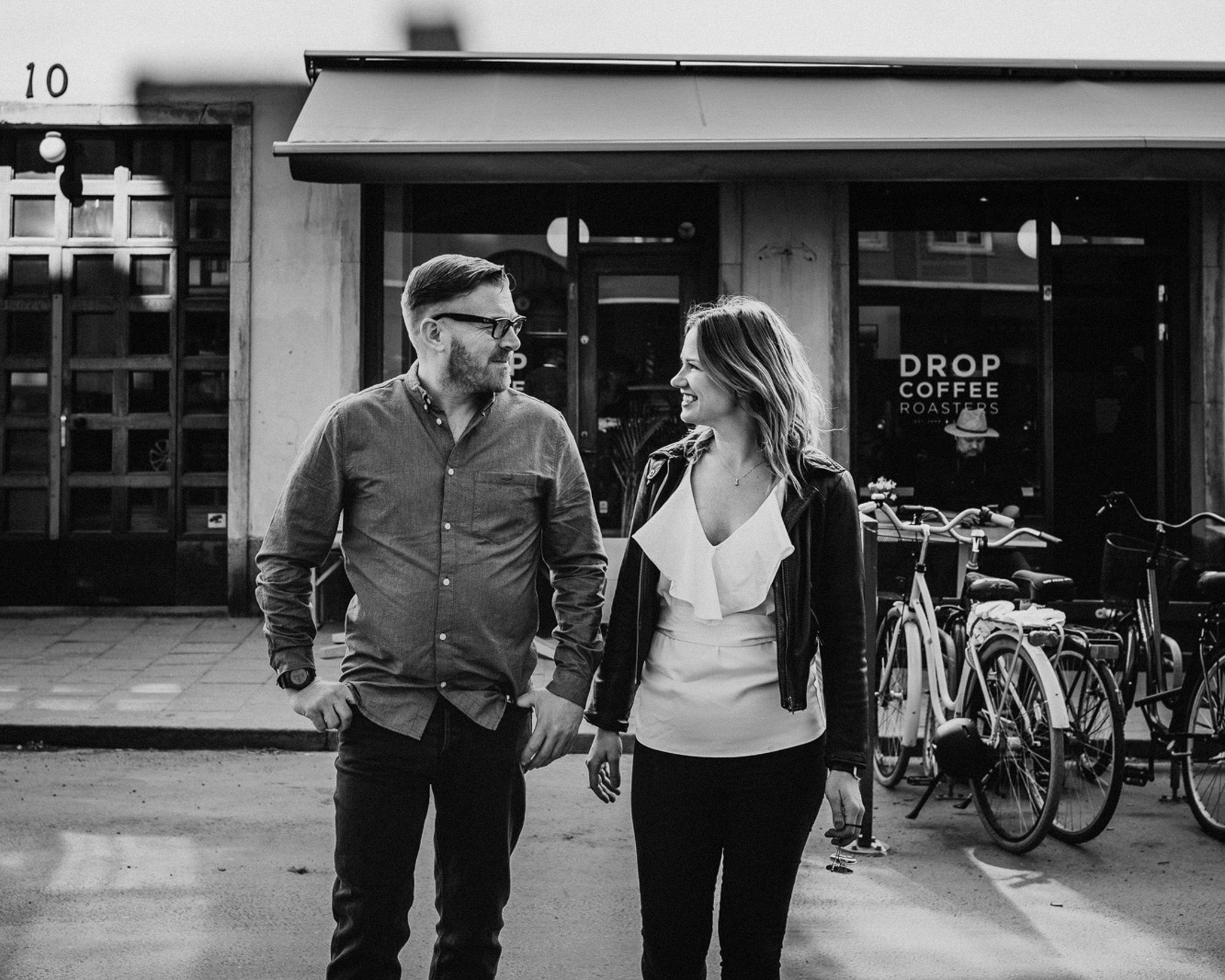 Find out more
Our roastery is located in Rosersbergs Industrial Area, a five-minute drive from Rosersberg train station. We have been roasting all our coffee on our turquoise 25 kilos Diedrich, since 2013.