"This is a coffee which we have bought for four years now, a fairly small cooperative in the Dalle region in Sidama. It seems to be one of the magic spots, where the micro region with fairly simple conditions keeps delivering stunning coffee year after year; a clear and juicy cup with a lot of apricot and white floral notes." /Joanna Alm, Head roaster
Hunkute is made up of two washing stations (the imaginatively named Hunkute 1 and Hunkute 2) and is located in the region of Dalle in Sidamo. It is made up of 270 members. Hunkute 1 is located at 1850 masl and was started 10 years ago. Hunkute 2 is located at 2150 masl and was started around 5 years ago, (both collecting from the members and taking in from surrounding farmers that wants to deliver ).
All of the co- operatives in Ethiopia belong to unions (in this case the Sidamo Union) which sell and export the coffee. These unions also take care of dry milling and grading before export. Hunkute is superbly run aiming not only for quantity but also for quality in the final cup.
FACTS
Producer: Hunkute Site 1 and Hunkute Site 2 cooperative

Location: Dalle, Sidamo Ethiopia 
Varietal: Ethiopian Heirloom Varieties 
Harvest: December 2015
Elevation:  1900-2000 masl
Processing: Fully washed 
Flavour description: Juicy and silky. Notes of mature apricot as in the white flower note, sweet chocolate bottom and rip yellow fruit. 
About us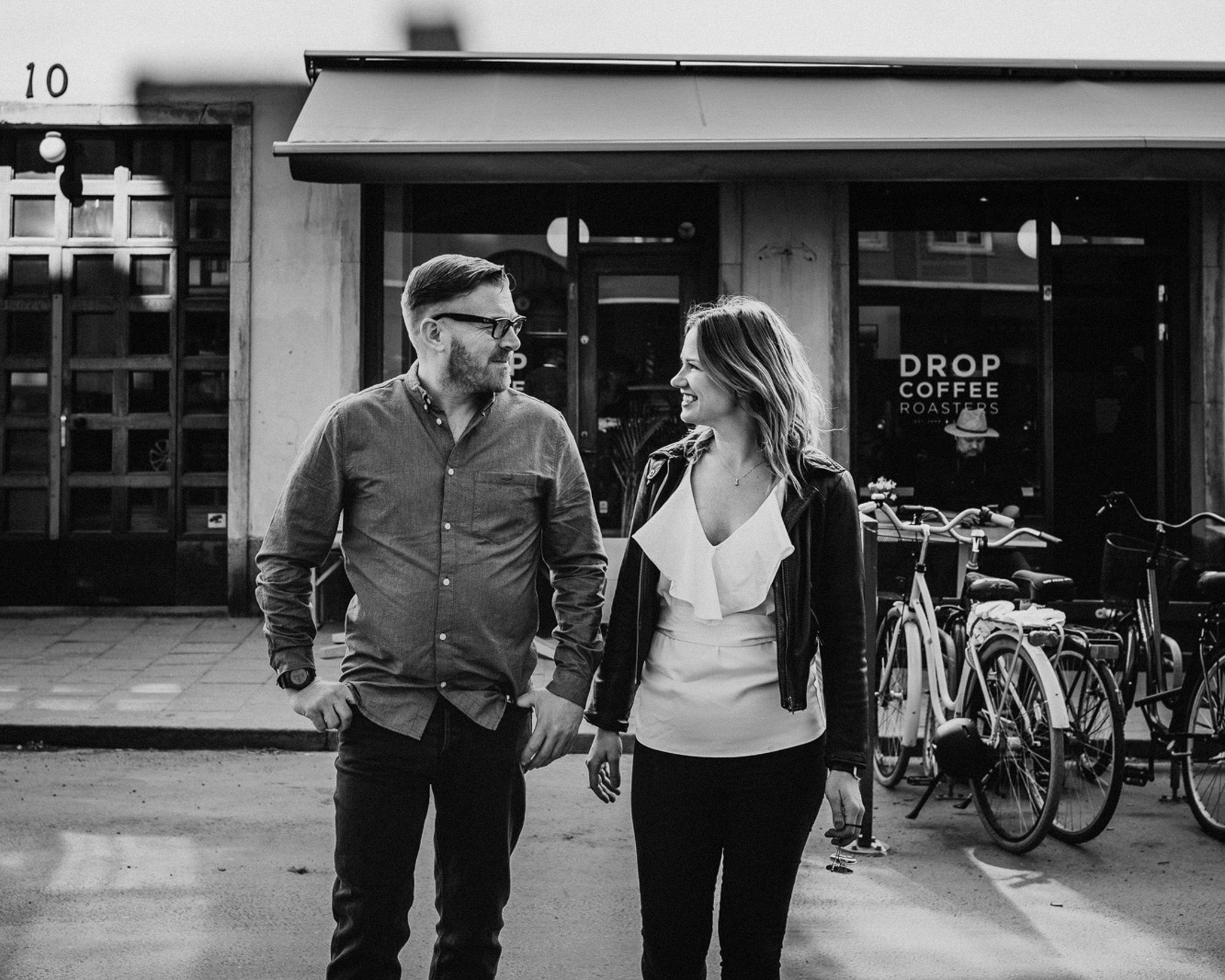 Find out more
Our roastery is located in Rosersbergs Industrial Area, a five-minute drive from Rosersberg train station. We have been roasting all our coffee on our turquoise 25 kilos Diedrich, since 2013.