Adola, Washed, Ethiopia 2018-2019
About the Coffee
Flavour profile: A silky light bodied cup, with lots of yellow floral notes. Tasting like peach juice, with a hint of lemon, jasmine tea and pure passion fruit. A longlasting bergamotte finish. 
Colour: Orange
Category: Curious 
Producer: Israel Degfa, of the company Kerchanse
Washing Station: Adola. A privately owned, communal washing station. 
Number of delivering farmers: about 2000 smallholding with an average of 1-2 hectares per farm. 
Harvested: November 2018 - January 2019
Varietal: Indigenous wild varietals
Processing: Washed
Area: Guji Zone in the Oromia region 
Altitude: 2100 meters above sealevel 
Roast style: Light to medium to enhance the light, juicy mouthfeel with loads of tropical fruit notes. 
This is the fourth year in a row that we are buying coffee from Israel Degfa, the only private producer we are working with in Ethiopia. Israel has become a good friend of ours and we want to support his work on sustainability. This coffee is from the high altitude washing station called Adola, where we have also contributed towards the school Israel built up here. 
We have this coffee as both natural and washed processed. This is the washed processed coffee, it has a clearer taste profile and more vibrant acidity to it. 
Ethiopia is one of our favourite origins. Its' taste profile and culture are both diverse and interesting. The Arabica coffee plant was first found growing wild in Ethiopia and Yemen, and then Ethiopia became the motherland of coffee. About 6,6 million bags are produced in the country every year, of which almost half is kept in the country for local consumption. 
About Israel Degfa 
Israel is one of the warmest people we know and also very successful in the business. He was born near Sidamo, Yirgalem, and his parents were both in coffee in different ways. His mum sold coffee at the bus station and his dad was a farmer. This is where he found his love for coffee. He studied primary school in Yiralem and went to high school and college in Addis Abeba. 
In 2013 Israel founded the company by Kerchanshe trading company that is named after the nearest town, Kerchanste town (fondly referred to as Kercha). Today he has 26 washing stations and a few dry-mills; the guy is 32 years old and has only had the business for 6 years.  
Israel visited us at Drop the first year we worked together, in 2015. From then we have been visiting each other every year. Obviously, Drop Coffee is a tiny buyer to all of Israels 26 washing stations, but coffee buying is about relationships, shared quality goals, and trust - and in that, we see eye to eye, and are important to each other. Israel is continuously improving his standards of coffee. This year the total percentage of production that was specialty coffee by Kerchance has almost doubled, this year the specialty coffee is close to 10% of all the coffee. Higher quality means more money for the farmers delivering their cherries to the washing stations, and everyone in between.   
At Adola, local farmers are delivering their freshly picked coffee cherries to the washing station, most of the farmers only have 1 to 2 hectares of land. The days they are not delivering coffee, many of them are working at the washing station. Most of the coffee being delivered to Adola is organically produced, but not everything.  
Israel has been traveling to other coffee origins, such as Brazil, where he has been inspired in ways  to improve the coffee processing. Isreal is always investing in better systems and putting better protocols in place at his washing stations.  
Sustainability
We want to support Israel Degfa's work on sustainability with the farmers aiming to get them out of poverty through coffee and he is producing some really stunning coffees. 
Adola is one of four of his washing stations where the producers are being certified and given a second payment, based on the premiums.
An entire 10% of Kershanse's profit goes into a non-profit sustainability company, that is investing in schools within the local communities among other things. At Adola Israel has built a school for the children living in the area. Drop Coffee has contributed by buying some furniture for the school.
As part of our transparency and the ongoing coffee price crisis, we want to share our FOB prices for the coffee we buy. This coffee has been paid 2.80 USD per pound.
About us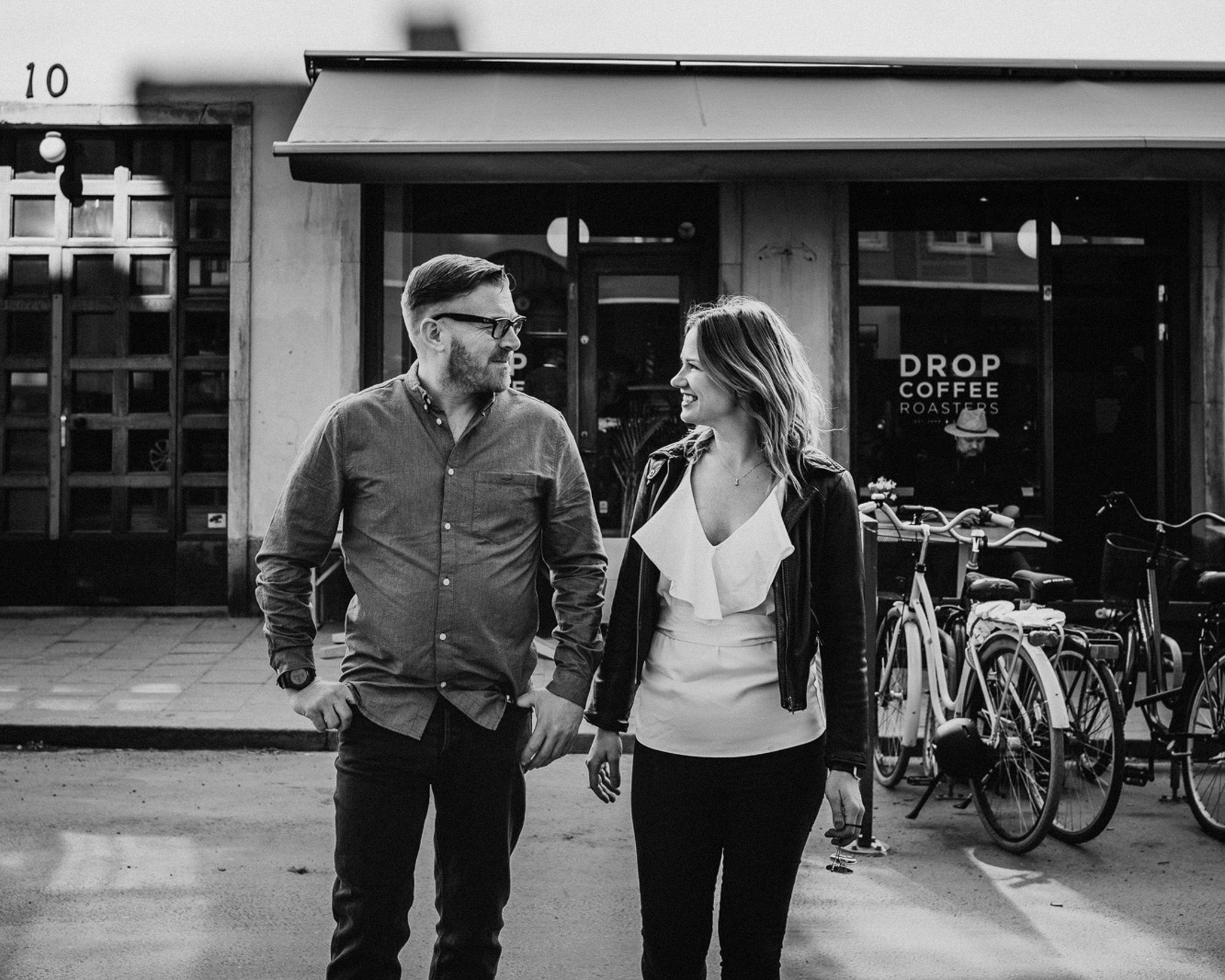 Find out more
Our roastery is located in Rosersbergs Industrial Area, a five-minute drive from Rosersberg train station. We have been roasting all our coffee on our turquoise 25 kilos Diedrich, since 2013.