Fazenda São Judas Tadeu, lot #916
Brasilien producerar stora mängder kaffe, väldigt lita av den kvalitet vi söker. På gården Fazenda São Judas Tadeu däremot produceras ett krämigt kaffe med klara smaker.
São Judas tillhör Antonio Rigno de Oliviero som har producerat kaffe i över 25 år i området Chapada Diamantina i Bahia; ett  distinkt område med näringsrika odlingsförhållanden för kaffeproduktion. Alla anställda på gården får en genomgående utbildning i att sköta kaffeplantor, vilket ha lätt till bättre skötsel på gården som nu består av gamla och starka träd. 
Antonio planterar även träd runt om i området för att hjälpa andra familjer komma igång med kaffeproduktionen och därefter få en mer trygg inkomstkälla. Kaffet har tidigare placerats bra i Cup of Excellence tävlingar, men år 2012 slutade Antonio Rigno tävla för att lägga mer energi på sina existerande kunder och fortsätter att producera utmärkt kaffe.
Underart: Red Catuai
Producent: Antonio Rigno de Oliviera
Region: Bahia
Produktion: Bären handplockas och pulpas maskinellt före de torkar på patio med fruktköttet kvar. Det som i Brasilien kallas för Pulped Natural. 
Torkning: Kaffebären ligger i ett 4 cm tjockt lager som konstant rörs om för en jämn torkning.
Höjd över havet: 1250 masl
Skörd: September 2014
Spårat av: Nordic Approach 
Espressorecept: Kaffe: 18 g, Total vikt: 34-36 g, Extraktionstid: cirka 29 sekunder, TDS: 9-9.5% Extraktion: uppåt 21% 
Smaksprofil: Krämig med fyllig kropp, mogna bär smaker och mjölkchoklad, förhöjt med en klar syrlighet.
-
Variety: Red Catuai
Producer: Antonio Rigno de Oliviera
Region: Bahia
Production: The cherries and hand-picked and depulped mechanically before being dried on patios with the mucilage remaining
Drying: The coffee beans are laid in 4cm layers and moved regularly to ensure even drying
Altitude: 1250 masl
Harvest: September 2014
Sourced by: Nordic Approach 
Espressorecipe: Coffee: 18 g, Total weight: 36g, extraction time: 29-30 seconds, TDS: 9% Extraktion yield: 21-22%
Taste profile: Creamy and relatively full body with mature berries notes and a full milk chocolate sweetness, brightened up by a lively acidity
About us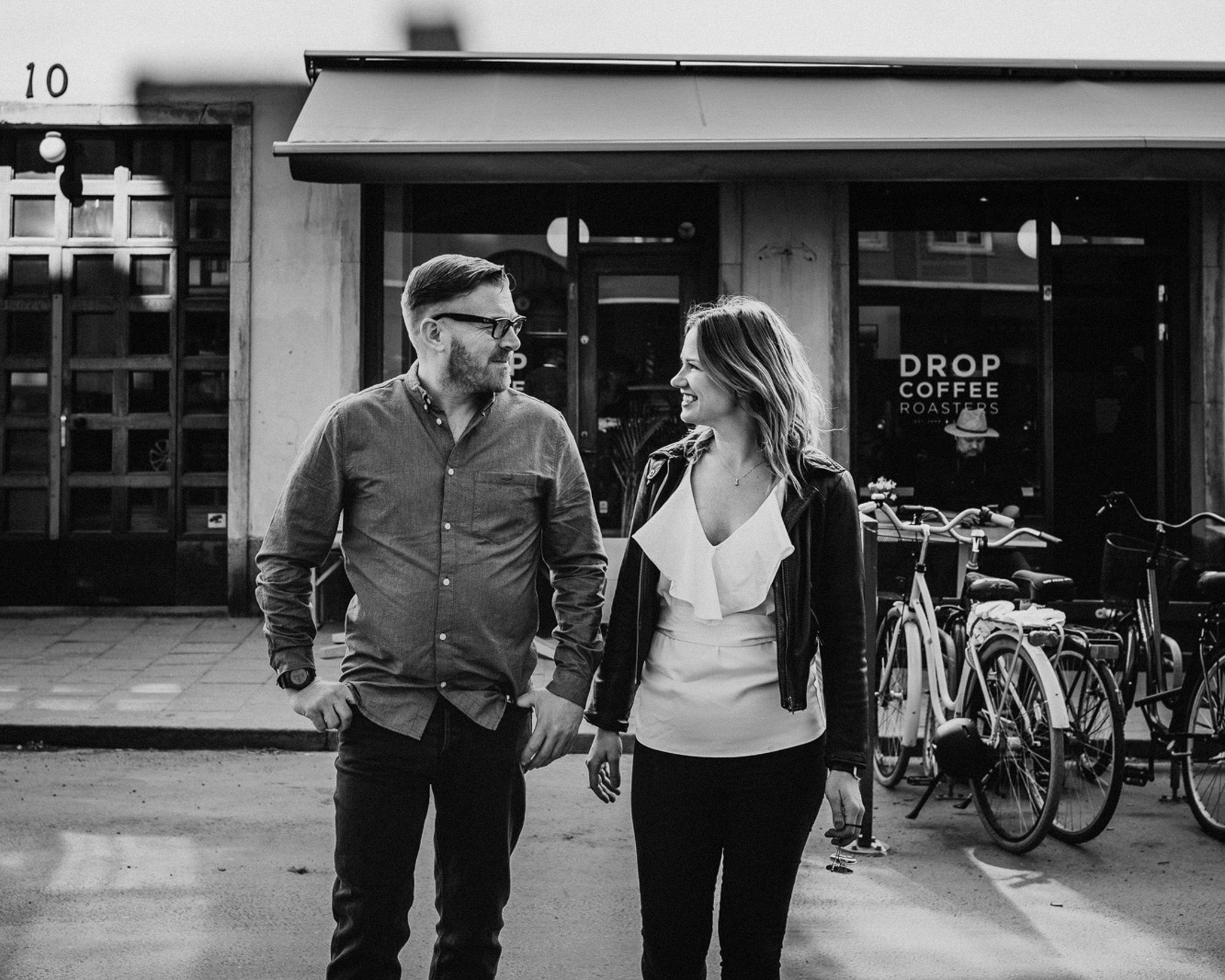 Find out more
Our roastery is located in Rosersbergs Industrial Area, a five-minute drive from Rosersberg train station. We have been roasting all our coffee on our turquoise 25 kilos Diedrich, since 2013.