I år vidgar vi bilden av vad Kenyanskt kaffe kan vara. Tidigare har vi huvudsakligen tagit in kaffe från Nyeriregionen i Kenya som är kända för sin klara, syrliga karaktär. Nu har vi valt att fokusera mer på regionen Kirinyaga. på samma latitud som Nyeri, men de västra sluttningarna vid Mount Kenya. Kaffet i den här regionen har en mer mogen och söt karaktär. 
Här handlar vi från processtationen Mugaya Factory,  känd för sin hög kvalitet i processen, deras gynnsamma jord och deras utmärkta höjdläge. Lokala bönder, vissa med ranger innehållande 100 träd, andra med större områden, levererar kaffebönor till den processtationen, där de graderas och processas. 
På tvättstationen Mugaya pulpas kaffet och graderas utifrån sin densitet i tre olika grader; detta är den AA som innebär att det är den största storleken i selektionen av bönorna. Beroende på gradering torkar bönorna i solen mellan 24 och 36 timmar.  Bönorna graderas sedan återigen  utifrån densiteten i tvättkanalerna, för att sedan blötläggas i rent vatten i 6-12 timmar. Kaffet får sedan soltorka i 12-20 dagar, beroende på väderleken på de upphöjda afrikanska torkbäddarna innan de är klara för leverans till oss för rostning. 
Kooperativet Mutira, som Mugaya tillhör, har investerat mycket resurser i att utbilda bönderna i området i hållbar produktion, detta för att hjälpa till att öka både kvaliteten och avkastningen av kaffeplantorna. 
Bönder: 1800 småskaliga bönder i närliggande område
Kooperativ Mutira Cooperative Society
Region: Kirinyaga
Underart: SL28 och 34
Sortering: AA, screen size 17/18
Process: Fermenterat i 36 timmar innan det handsorteras för att ta bort defekter och pulpas. Därefter blötläggs kaffet i omkring 36 timmar.
Jordmån: Nitisol, röd mineralrik jord
Höjd över havet: 1800 meter
Smakbeskrivning: Saftig med intensiva svartvinbärstoner. Väldigt söt och välstrukturerad. Lång eftersmak av rosa grapefrukt.
This year we're opening up the picture of what a Kenyan coffee can be. For many years we were mainly buying coffee from the Nyeri region, infamous for its acidic driven profile. This year we're focusing more on Kirinyaga in the central region and Eldoret in the Western part of Kenya.  The wet mill, Mugaya Factory, lies in Kirinyaga, a neighbouring area to Nyeri on the western slopes of Mount Kenya. The factory is well known for it's high quality processing as well as for having great soil and altitude. Local smallholders, with lots ranging from around 100 trees and upwards, deliver coffee cherries to the wet mill, where they are graded and processed.
Once at the Mugaya factory, the skin and pulp of the cherries are removed in a mechanical pulper. They are then graded by density into three grades by the pulper fermented separately depending on the grade for 24-36 hours under shade. After fermentation the coffees are washed and once again graded by density in the washing channels, after which the coffee is soaked in clean water for 6-12 hours. The coffee is then sun dried between 12 to 20 days depending on the weather condition on African drying beds.
The cooperative is deeply invested in educational programs with farmers to help train and promote sustainable farming practices in the area, in order to help increase both quality and yield of the coffee plants.
Farm: 1800 smallholders in the areas surrounding the wet mill
Cooperative: Mutira Cooperative Society
Region: Kirinyaga
Varietals: Mainly SL28 and 34
Grade: AA, screen size 17/18
Process: Fermented 36 hours after being hand sorted for defects and de-pulped mechanically, the coffee is then washed and soaked in clean water for 6-12 hours
Soil: Nitisol, a red volcanic soil rich in minerals.
Altitude: 1800 m.a.s.l.
Cupping notes: Juicy cup with intense notes of blackcurrant and gooseberries, very sweet and well-structured, with a juicy mouthfeel and long, lingering aftertaste
About us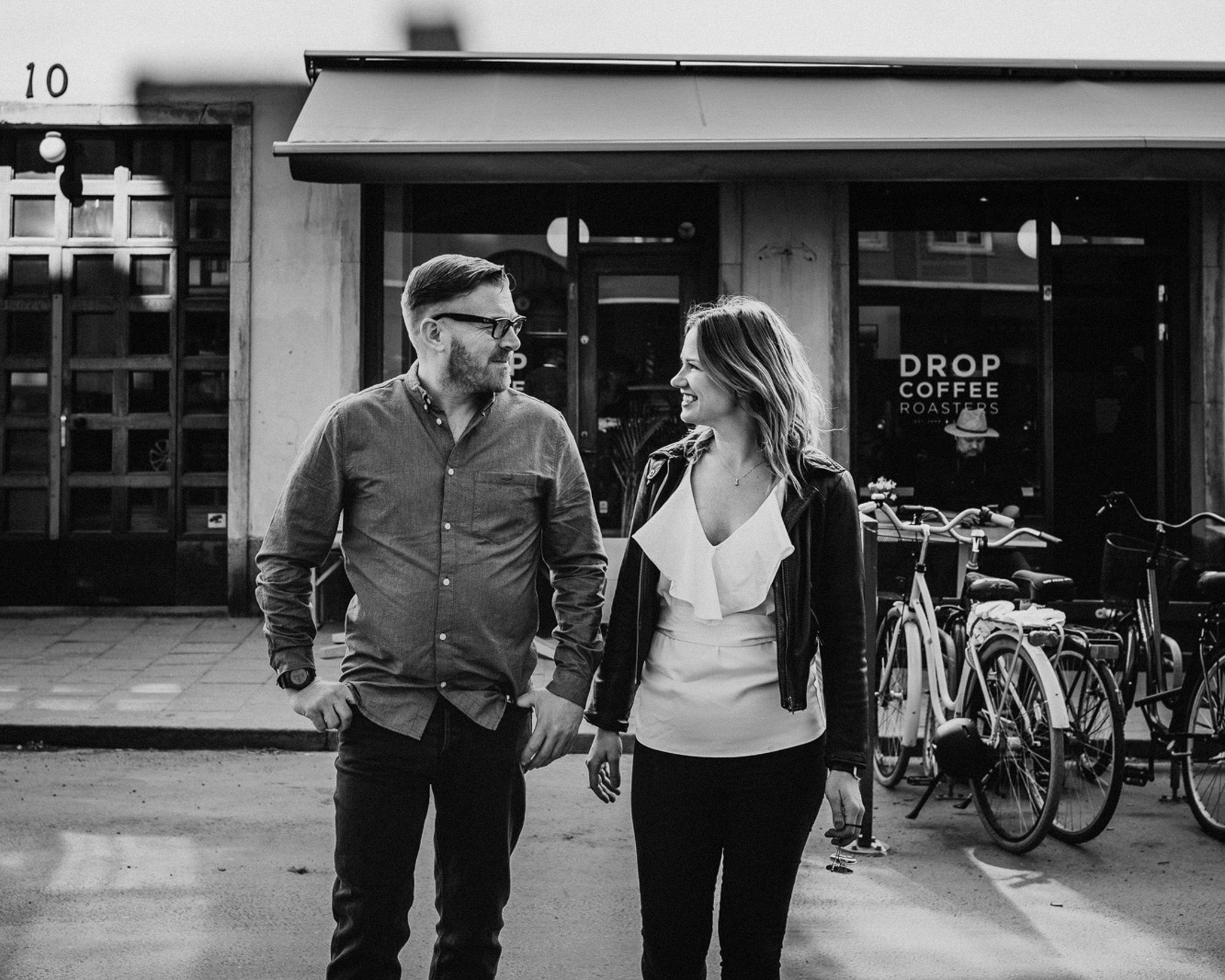 Find out more
Our roastery is located in Rosersbergs Industrial Area, a five-minute drive from Rosersberg train station. We have been roasting all our coffee on our turquoise 25 kilos Diedrich, since 2013.