Vårt tredje kenyanska kaffe för i år är Gikirima, från Emburegionen i sydöstra Kenya. Kaffet växer på sluttningarna av Mount Kenya, på en höjd av 1800 meter och det är också här kaffet skördas och processas på tvättstationen Gikirima. Den höga höjden bidrar till kaffets syrlighet och krämigare munkänsla.
Gikirima ägs och drivs av de runt 1000 medlemmarna av Kibugu Co-operative Society. Medlemmarna som odlar kaffet i området lämnar kaffet till tvättstationen, där bönorna vägs så att varje bonde kan få betalt för så mycket denne har bidragit med. Bönorna sorteras och tvättas sedan samma eftermiddag som de levereras till tvättstationen, därefter torkas dem långsamt på upphöjda bäddar för att få en jämn torkning med luftflöde under och över bönorna. Under torktiden sorteras bönorna efter storlek och kvalitet kontinuerligt och bönor med defekter plockas bort. Gikirima är en levande och ren kopp med tydlig svartvinbärsprofil typisk för kaffe från Kenya.
 Tvättstation: Gikirima
Underart: SL 28 & 34 AA
Producent: 1000 medlemmar ur det lokala kooperativet
Region: Embu
Skörd: December 2013 - februari 2014
Process: Tvättad
Höjd över havet: 1800 meter
Smakbeskrivning: Pigg arom av vinbär. Saftig munkänsla med klar smak av svarta vinbär och citrus.
Det finns flera sätt att brygga en god espresso på, detta recept använder vi just nu till Gikirima i baren:
VST filterstorlek: 20 g

Dos: 20 g

Bryggd vikt: 40 g
Extraktionstid: 28 - 30 sekunder
TDS: 9,5 – 10
Extraktion: 19 - 20%
----------
Our third Kenyan coffee this year is Gikirima, from the Embu region in south east Kenya. The coffee is grown on the slopes of Mount Kenya, 1800 meters above sea level, and this is also where its harvested and processed.
Gikirima is the name of the washing station owned and driven by the around 1000 members of the Kibugu Co-operative Society. The farming members delivers the coffee to the washing station, where the harvest is weighed to make sure each farmer is paid for their contribution.The coffee is washed in the afternoon of delivery, and is then slow dried on raised beds, to allow an even airflow. The beans get continuously sorted whilst drying, to detect and remove beans with obvious defects.
Washing station: Gikirima
Varietal: SL 28 & 34 AA
Producer: 1000 members of the Kibugu Co-operative Society
Region: Embu
Harvets: December 2013 - January 2014
Process: Fully washed
Altitude: 1800 meters above sea level
Cupping notes: Lively aroma of currant. Juicy mouth feel with a bright taste of black currant and
citrus
There are many ways to brew a tasty espresso. This is how we currently brew Gikirima as espresso:
VST filter size: 20 g

Dose: 20 g

Beverage weight: 40 g
Extraction time: 28 - 30 seconds
TDS: 9,5 – 10
Extraction: 19 - 20%
About us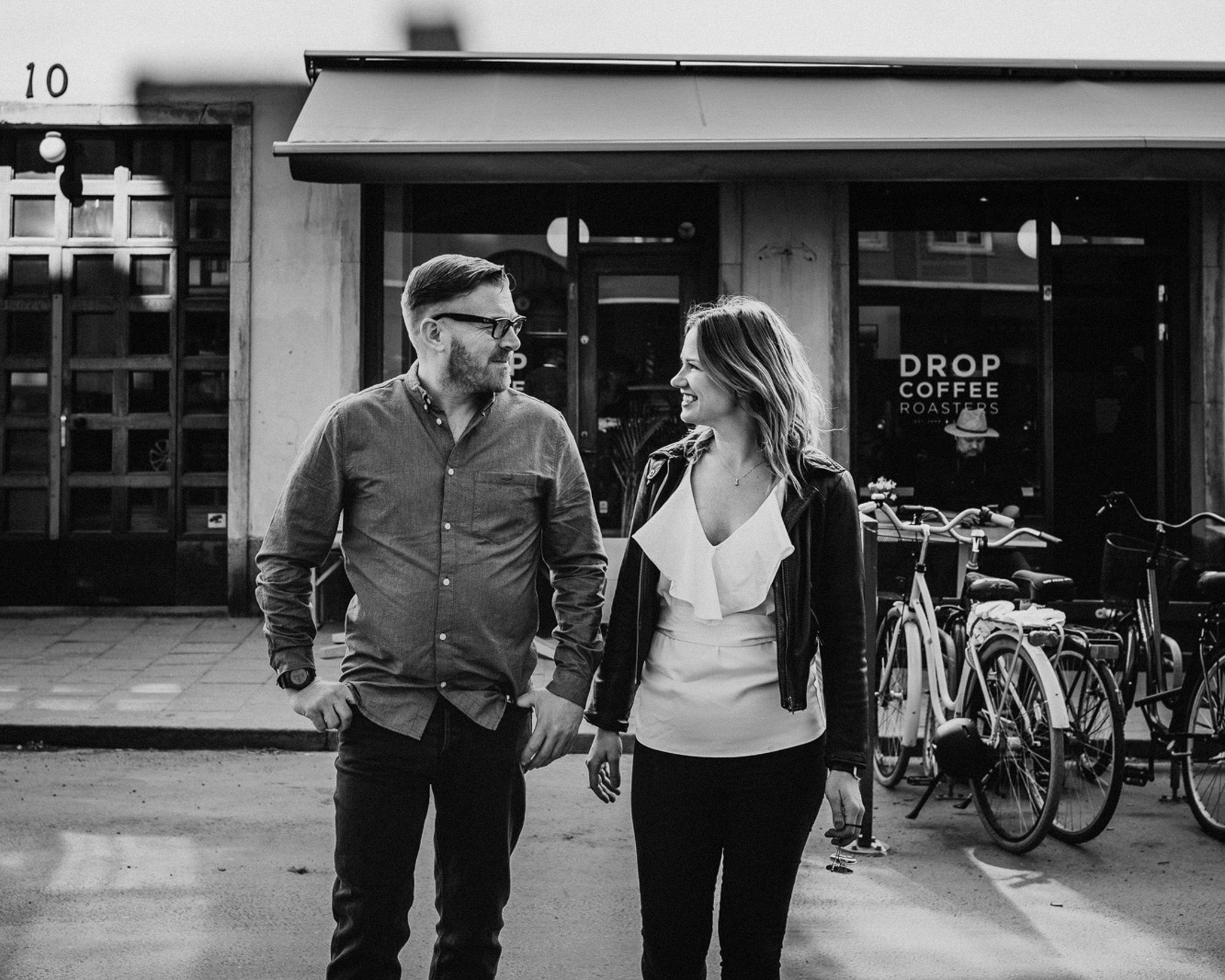 Find out more
Our roastery is located in Rosersbergs Industrial Area, a five-minute drive from Rosersberg train station. We have been roasting all our coffee on our turquoise 25 kilos Diedrich, since 2013.