Fazenda Ambiental Fortaleza
Fazenda Ambiental Fortaleza is one of the many examples proving how a work striving for a higher quality can result in something fantastic. Knowledge has been gathered from countries and producers across the globe, and today the small, family-owned company and farm Fazenda Ambiental Fortaleza has become an inspiration for other farmers around the world with its extraordinarily pure flavours.
Since a couple of years back, the producers at Fazenda Ambiental Fortaleza, began to work with raised beds where the coffee can dry in a thinner layer leading to a more fast and more even drying in the first five days and then movie it together for a slower drying until 18 percent humidity when the drying is finished on patio - one of the great examples on how to avoid the typical taste of fermentation found in many naturals. A big effort has also been put into only picking ripe berries, which also leads to a more balanced quality in the cup. This combination of berry quality and even drying process leads to that all berries are dries out at the same time instead of having some over-mature and some under-mature berries in the batch. Furthermore, a slower drying also leads to that the coffee keeps its quality longer. The coffee is protected against wind and high temperatures, leading to an even more pure and pleasant taste of ripe fruit.
We are also happy to try a for us new variety of coffee, Obata. The variety has its origin in Brazil and has evolved a resistance towards the devastating coffee plant disease called leaf rust. It is a hybrid crossed with Arabusta Sarachimor. Throughout many generations it has been crossed with Red Catuaí and is genetically speaking 95% Arabica, with the remaining 5% being Robusta. Felipe Barreto Croce, one of the main actors at Fazenda Ambiental Fortaleza where he is responsible for quality control and development of the farm, explains to us how this is one of his absolute favourite varieties from their region. He mainly likes its tangerine acidity, its hint of florals and a somewhat more dense body.
Brazil is the world's biggest exporter of coffee. No other country can compare in how much coffee is grown per year. However, we find it rare to be able to experience a coffee from Brazil of this quality. The coffee has a aroma of fresh strawberries and hazelnut. It's mouthfeel is creamy and it's body is medium. An acidity of berries with low intensity and a lot of sweetness is found in the cup.
Cupping notes: Aroma of toffee and cherry. Creamy mouthfeel with medium body. Berrylike acidity with low intensity. Flavour of toffee, raspberry and cherry.
About us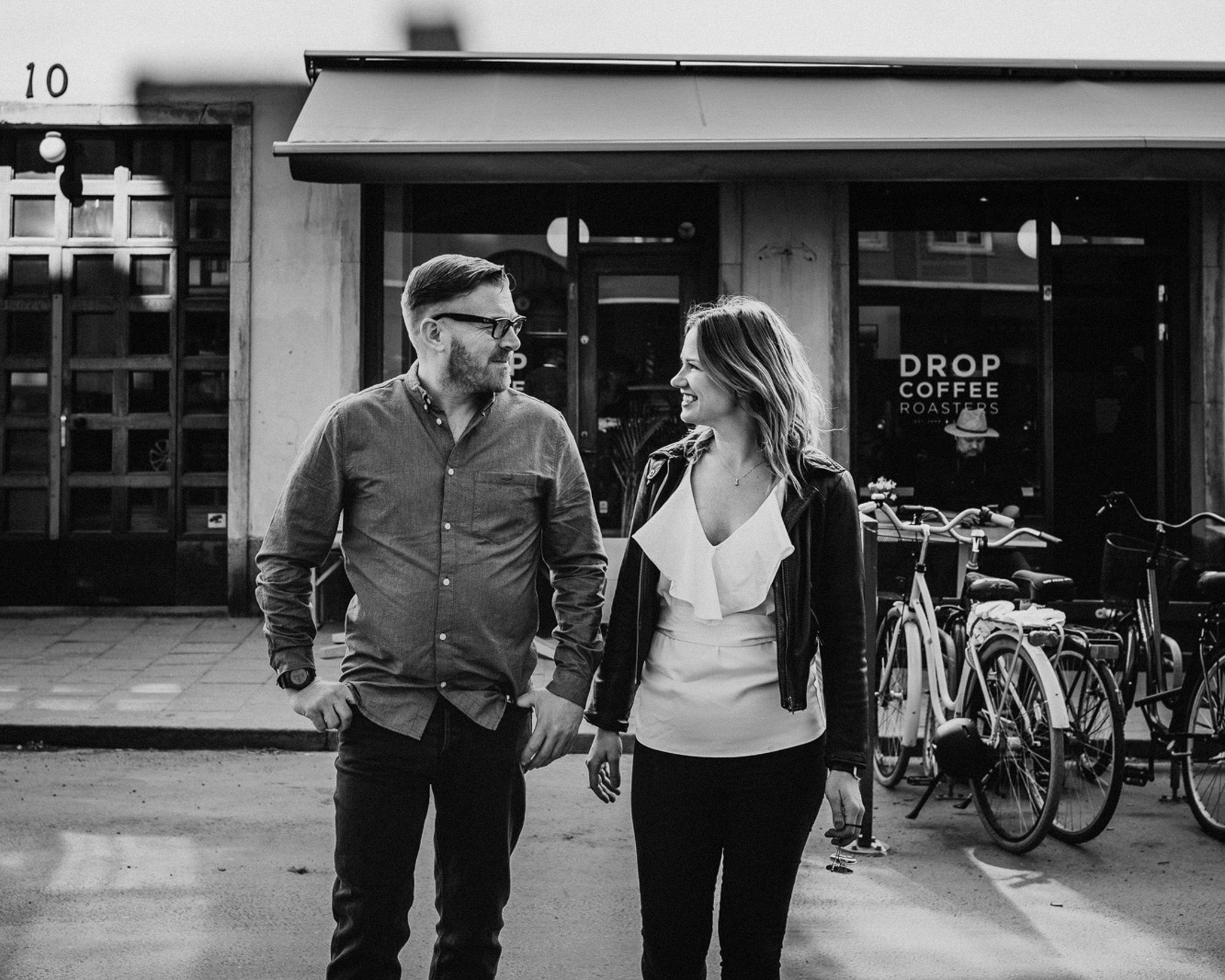 Find out more
Our roastery is located in Rosersbergs Industrial Area, a five-minute drive from Rosersberg train station. We have been roasting all our coffee on our turquoise 25 kilos Diedrich, since 2013.