"I've been longing to get this coffee home all season. It jumped off the table whilst cupping at the exporters in Kenya earlier this year. It really broadens our minds and expands the idea of what a Kenyan coffee can be. For many years we've been focused on blackcurrant, light characteristic coffees from Kenya whilst this one is much more mature and has plenty of mature berry notes, whilst still maintaining the acidity typical for the region." Joanna Alm, Head roaster
In the Nyeri region in Central Kenya 1165 smallholders are delivering cof- fee from the surrounding areas of the Chorongi factory. The coffee is being graded into AA, AB and PB which refers to the bean size, where AA, as this coffee, is the larger beans. Having this in mind the coffees are grown at a fairly low altitude, 1300 meters, which gi- ves a slightly more mature character. The beans are being pulped and wet fermented for 16-24 hours under closed shade, graded in washing chan- nels, soaked under clean water for 16 to 18 hours and dried on raised beds for up to 15 days.
FACTS
Location: Nyeri, Kenya
Factory (wetmill): Chorongi Factory Farmers:1165 smallholders in the surroun- ding areas deliver cherries to the Chorongi wet mill.
Varietal: SL28, SL34 AA
Harvest: Nov-Dec 2014
Elevation: 1300 masl
Soil: Deep, rich volcanic soil
Our current espresso recipe: 18g / 27 se/ 38 g (TDS about 9%, extraction around 19%).
Taste profile: Mature and big with notes of strawberry, elderberry and melted butter. Medium body with a bright finish. 

About us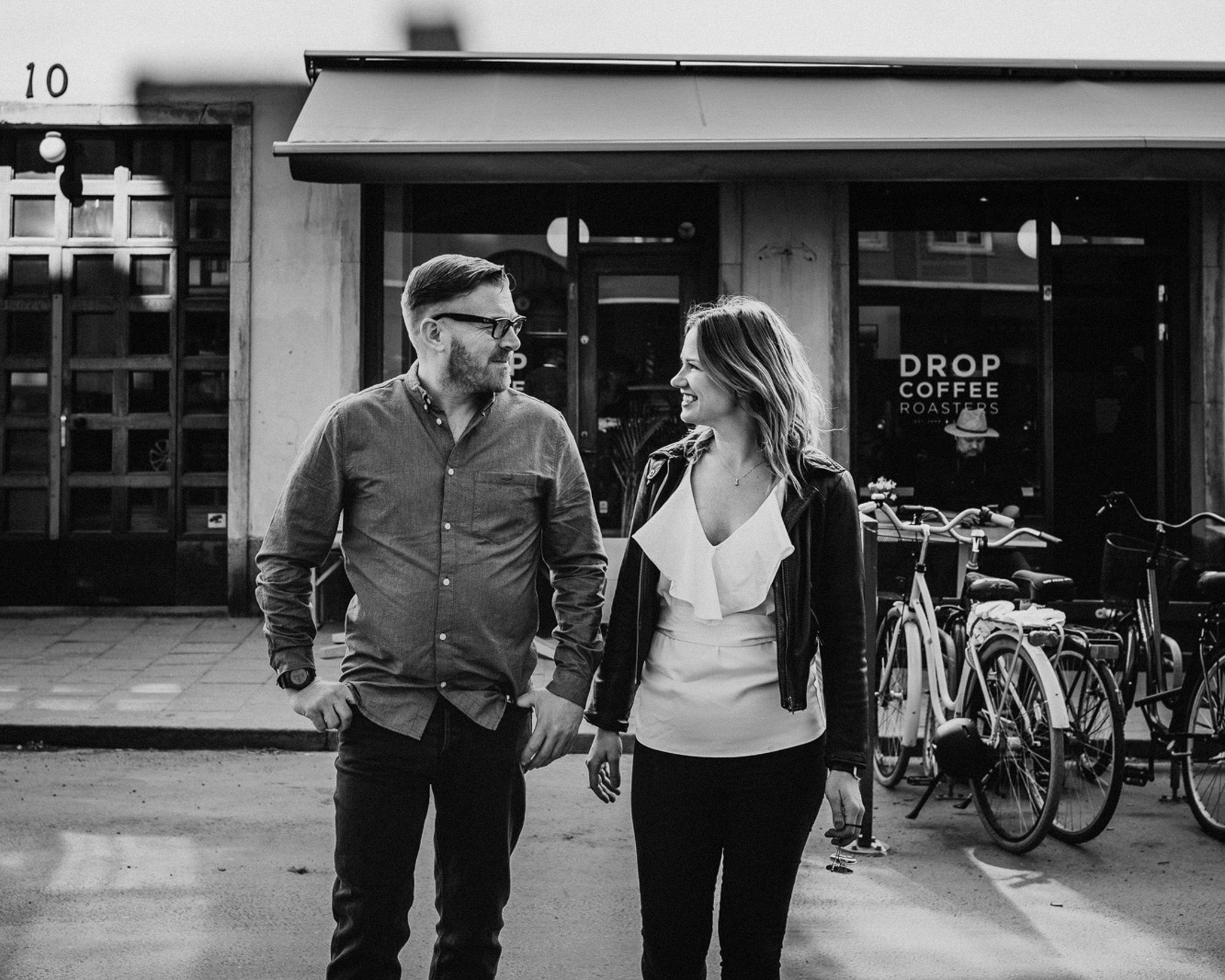 Find out more
Our roastery is located in Rosersbergs Industrial Area, a five-minute drive from Rosersberg train station. We have been roasting all our coffee on our turquoise 25 kilos Diedrich, since 2013.