Next one up in this limited edition lot series is this Red Honey Gesha from Costa Rica, and oh my this is a good one... And the lot is only 20kg, just saying... 
About the coffee
Flavour description: This is a beautiful and elegant Gesha coffee. Flavour notes of fruit tea and kiwi with a hint of jasmine with an aftertaste of caramel. The coffee has a light, silky mouthfeel.
Category: Curious 
Producer:  Jaime & Maibel Cardenas
Location: Naranjo, Lourdes, Costa Rica
Varietal: Gesha
Lot: Sin Limitas
Altitude: 1550 - 1600 m.a.s.l.
Processing: Red Honey
Price transparency: The FOB price for this coffee was US$22 per pound
Roast: Light to medium to present the natural characteristics of the coffee.
Sin Limitas is a micro mill based in the West Valley town of Naranjo in Lourdes near to the capital city of San Jose in Costa Rica. 
Run by Jamie Cardenas it was started in 2005 and Jamie is the first to admit he was not 100% sure what he was doing at the beginning. 
"When we started our project, we started it without knowing anything at all, so the first two lots we processed lost them, because we did not even know how to calibrate the machine, that is why we completely ground the beans, our coffee is now exported around the world thanks to quality of the process that we do."
From these humble beginnings Jamie has focused on learning, developing, tasting and investments into this award winning farm making it
continuing
to produce some very special coffees. 
Costa Rica is famous for its honey process for two reasons. Firstly, Costa Rica has so much experience and history with the honey process, but this is mainly down to the second reason of the micro mill revolution that happened in the early 2000's as speciality coffee grew. 
The huge cost of production in Costa Rica, along with a well educated and connected coffee industry meant that it was easier to find a route to market than many other producing contras. This saw an explosion of coffee producers rather than delivering their coffee to huge mills to be blended together with other producers they took control of their own product and began milling the coffee themselves. This was done using the small milling equipment that had been developed that was perfect for the honey processing. 
Honey processing is where the cherry is removed from the coffee seeds, leaving either a small amount (white honey) of mucilage on the seed or a lot of mucilage (black honey) or somewhere in the middle (red honey). This process can highlight the sweetness of a coffee whilst adding lots of complexity in the final coffee. It's then dried mostly on raised coffee beds before going to milled and hulled ready for export. 
Geisha shot to fame in 2004 with Panama presenting some of the most wild cups the industry had ever seen. Since then there has been planting of this varietal all over the coffee world. Its DNA can be traced back all the way to the Jaffa region of Gori Gesha forest. 

The reason for this sudden rise is the amazingly different cup profile, that changes from region to region, but one thing it always has in common is its distinctive floral and Jasmin notes and explosion of flavours. But the honey process can add even more complexity bringing in sweetness and body. 
About us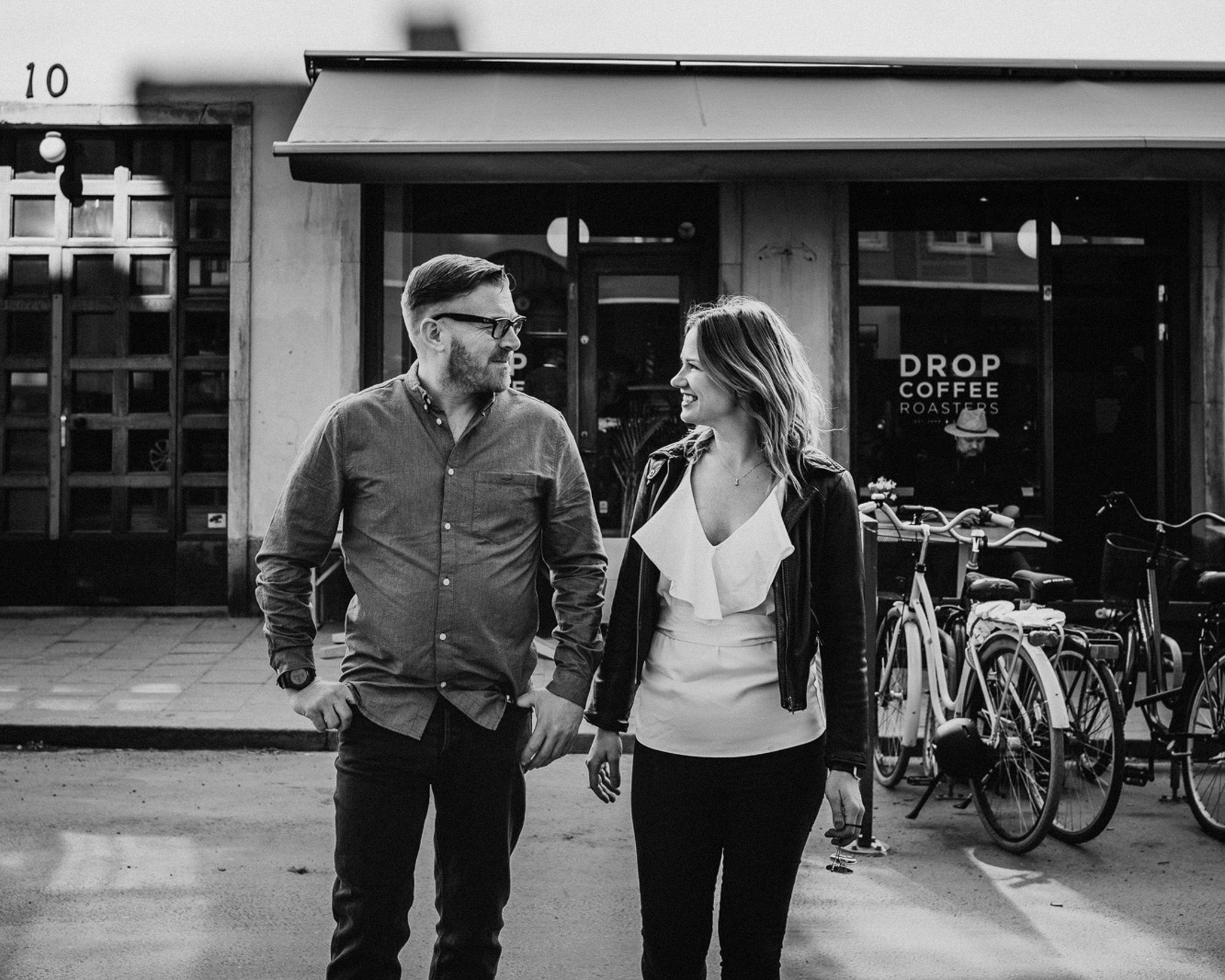 Find out more
Our roastery is located in Rosersbergs Industrial Area, a five-minute drive from Rosersberg train station. We have been roasting all our coffee on our turquoise 25 kilos Diedrich, since 2013.