About the coffee

Flavour description: One of our "bigger" coffee. This Pacamara has an aroma of a chocolate cherry praline. This coffee has a lot of sweetness and base notes of dark chocolate, yet with medium malic acidity. Flavour notes of cacao, red cherry and raisin. The mouthfeel is creamy and medium to high weight. 
Category: Curious
Colour to describe flavour: Purple
Location: Palencia, Pie Del Cerro, east of Guatemalan City.
Producer: Guadalupe Alberto Reyes with family
Varietal: Pacamara
Elevation: 1850 m.a.s.l
Processing: Natural
Harvest: June 2022
FOB paid to producer: 4,84USD per pound
Brewing method: Any you like, make a round and sweet (but light-medium roasted) espresso, as well as a big and round filter coffee. 

This is the very first harvest from this brand-new farm, Calahual. The farm Calahual is located in the small town of Palencia, east of Guatemala City. We have previously worked with a farm called El Limon, which is next door to this farm, and we first got to visit what come to be Calahual, long before it was bought and replanted by Alberto Reyes. On this farm, the Reyes family has a vision of building more exclusive and tasty varietals, but it will also is a journey to learn what is working in the microclimate. A journey that Joanna and Steve (co-owners at Drop Coffee) are highly involved in, talking about varietals and processes. The plants have been taken four years to give a first commercial harvest. So this very coffee, coming to us this year, is the very first crop ever from Calahual. 
The Palencia region is not famous for growing a lot of coffee but in the last decade, coffee development has started to increase significantly. The farm Calahual is owned by Guadalupe Alberto "Beto" Reyes, who used to be the Mayor of Palencia. Since 2012, Beto has been growing coffee in the area, to put Palencia on the map for coffee regions in Guatemala. Today the farm is very much a family business; Beto's wife and sons also work on the farm and are running the business. Their care and devotion to each step of production have led to continues to improve in the wet mill, in this way, the coffee can be separated into different lots and harvests but control can also be kept of the overall quality. Which is very useful for the journey ahead for Calahual. We are excited to have the very first harvest here to roast for you, curious and excited for starting off this journey and putting Calahual coffee out to the world. 
About us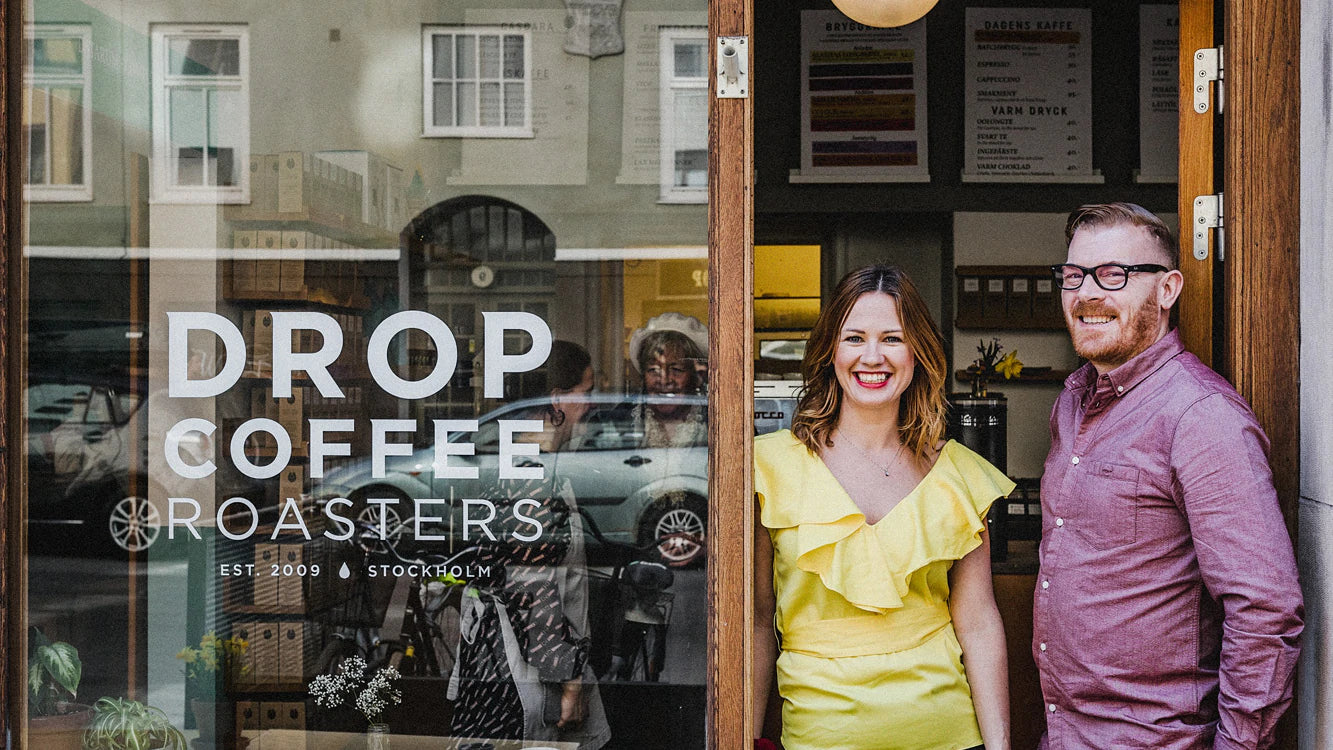 Find out more
Our roastery is located in Rosersbergs Industrial Area, a five-minute drive from Rosersberg train station. We have been roasting all our coffee on our turquoise 25 kilos Diedrich, since 2013.